Our Case Studies Show Our Results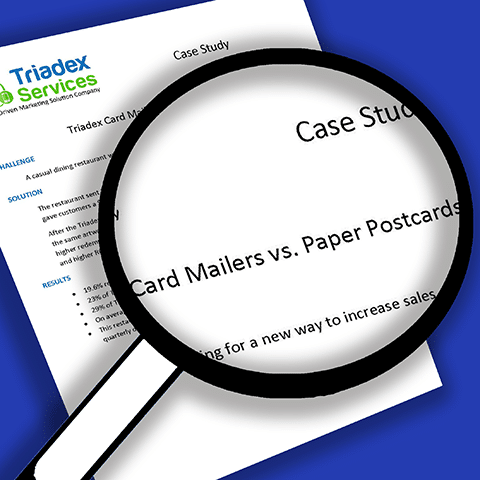 While some of our clients prefer to remain private, others have enthusiastically shared their success stories through case studies.
Whether your goal is to:
Find new customers
Increase sales in the next 30 days
Win back lost customers
Or More…
Triadex Services will work with you to create a turnkey program of services. Our  industry specialists let us put together cross-platform marketing plans. As our case studies show, these highly effective programs produce excellent results.
In particular, your business will be able to reach the widest audience possible within your desired area and demographics. This results in helping you achieve the highest ROI possible.
For more info on the impact of direct mail marketing, see this case study by the USPS:  A Marketer's How-To (and Why-To) Guide to Using Direct Mail