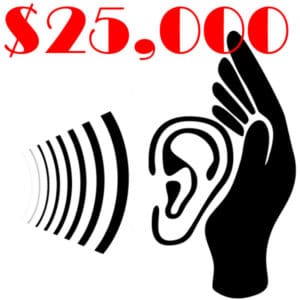 Hearing Aid Company's Card Mailer Generates $25,000 in Profit in a Single Mailing
CHALLENGE: A Southwestern hearing aid company wanted to reach new customers through a direct mail marketing campaign.
SOLUTION: They mailed 5,000 card mailers to consumers age 65+ within 10 miles of their office. They used Triadex Card Mailers' 3-card template and included the following offers:
Free Hearing Test
Free $800 Gift Card
BOGO Batteries
RESULTS:
Between March and April 2015, the mailing generated over $25,000 in profit!
The program was so successful that the company mailed 25,000 cards over the course of four more campaigns. Triadex Card Mailers is now an integral part of their marketing strategy.