You've Put Together the Perfect Promotion, Now You are Ready to Market It.
At the heart of every successful direct mail advertising campaign is a stellar mailing list. Therefore, marketing professionals agree that at least 40% of direct marketing success relies on your mailing list service. The quality of your list determines whether your investment brings sales or gets tossed as "junk mail".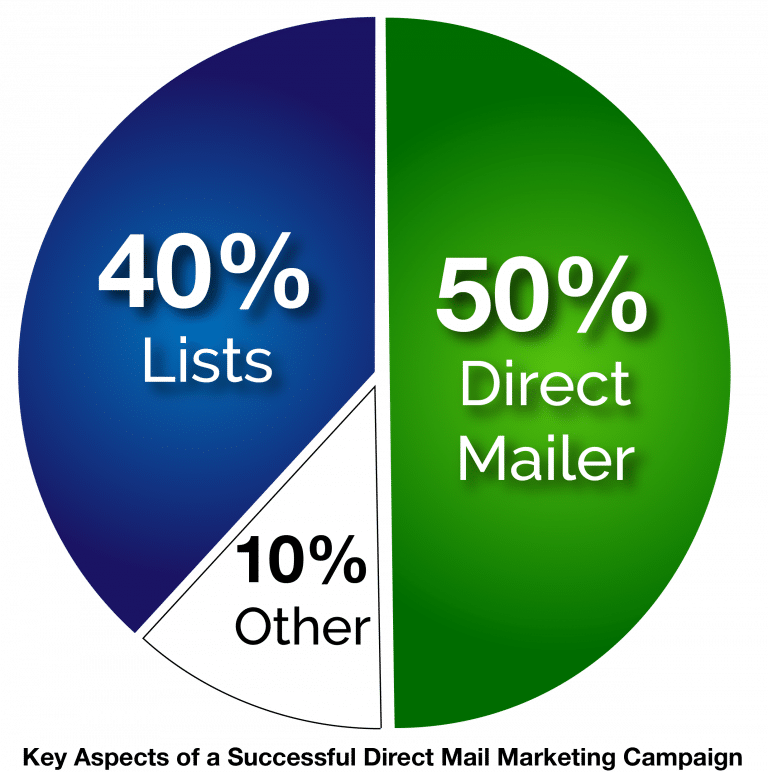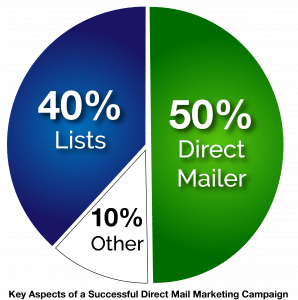 Mailing Lists Tailored to Your Products
Triadex Services offers you a variety of choices in mailing lists such as:
Standard
Targeted
Specialty
Or, you can have your own customer list "scrubbed" and updated to ensure its maximum potential.
Additionally, the Triadex mailing list service can create a list using an industry-leading lifestyle segmentation system. This system classifies your customers into consumer segments.  Segment based on the household's purchasing preferences. Finally, Triadex will use demographic, consumer behavior, and geographic data to find new, qualified prospects… just for your business.
Customer Profiles
After your first campaign with Triadex, we can create a "customer profile" of your customers. This information includes:
Names
Addresses
Age Range
Income Range
Gender
Marital Status
Home Owner or Apartment Renter
And many more!
Therefore, allowing you to find others that fit your customer profile and enhance the ROI and profit on your future mailing lists!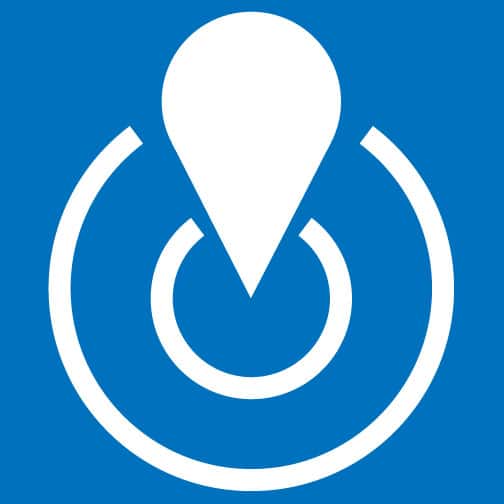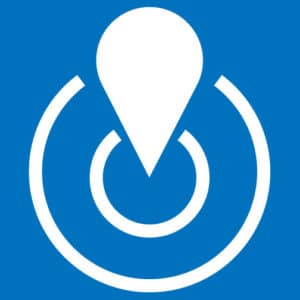 What will Your Mailing List Look Like?
In direct mail advertising, who receives your offer is equally important as the offer itself. Want to see how many residents and businesses are available in your area right now? Use our new interactive Mailing List Search. Then, contact us for information about Standard, Targeted, and Specialty lists and how they assist a direct mail marketing campaign.
Saturation Lists
One of the most important factors to consider before launching a paper or plastic postcard mailing is your mailing list. With Triadex Services you can target potential customers who are closest to your location. You can target county, city, zip code, and any of the demographics listed below. These options are included in the price of our turnkey mailing list service.
Saturation Mailing List Demographic Options:
Median Income
Median Age (0 to 85)
Median Home Value ($0 to $1,100,000)
% of Households with Children (0 to 100%)
% African-American
% Asian
% Hispanic
% Length Res. 10+ Years
% Length Res. < 2 Years
With our saturation mailing list, you can target the people closest to your store and zero in on specific, key demographics such as age and income. It's an extremely cost-effective way to reach your ideal audience.
Targeted Consumer Lists
If you prefer to hone in on a more specific area than a full carrier route, consider a targeted consumer list for sending plastic postcards, gift card mailers, tri-fold mailers, and more direct mail ads. . This more custom mapping option allows you to pinpoint specific neighborhoods in and around your location and avoid others.
Popular Mailing List Demographic Options:
Age Range (ex: 21-59)
Income Range (ex: $40,000-$250,000)
Gender
Marital Status
Homeowner or Renter
Housing Type (Single-Family, Multi-Family, etc)
Children Present?
Age of Children Present
Households with Seniors
Address Type
Home Value
Year Home Built
Length of Residence
Specialty Lists
With our specialty lists, you can target people based on a variety of criteria. These include events in the recipients' lives. Surprise a guest with a birthday or welcome to the neighborhood gift card mailer.
Likewise, improve your mailing list ROI by targeting prospects when they are most likely to buy. Triadex allows you to target your most profitable clientele based on  key events:
Audience Propensities
Wouldn't it be great if you could stare into a crystal ball and predict how your customers will respond to your next direct mail advertising offer?
Well, guess what? With our Audience Propensities mailing list, you can do just that!
Audience Propensity mailing lists allow you to target only the people and businesses that are likely to respond to your offer.  Therefore, you are able to realize higher redemption rates.
Audience Propensities mailing lists are created from 49 different industry-leading research and transaction data partners. This proprietary mix is made up of:
Demographics
Transactions
Media Behavior
Purchase Intent
For this reason, our Audience Propensities mailing lists are superior to any other type of mailing list.
Popular Examples of Over 4,000 Propensities:
Casual Dining Steak/Rib Restaurant.
Casual Bar & Grill

Dining

.
Shopped for Flowers by Mail/Phone.
Mid-scale Italian Restaurant Dining.
Contribute to a Religious Organization.
Have any IRA Account(Fin).
Barbecue Restaurant Dining.
You and Other Household Members Have Medical Insurance.
Family Style Restaurant Dining.
Mid-scale Varied Menu/Unclassified

Dining

.
Leisure Time Classical Music or Opera Performances.
Fine Jewelry.
Fine Dining Restaurant Patrons.
Buy a vacation or second home.
Audience Propensities mailing lists from Triadex allow you to target only the people and businesses that are likely to respond to your offer.
Prizms
Prizm mailing lists are an industry-leading lifestyle segmentation system. These lists classify your customers into one of 66 Consumer Segments. Segments are based on the customer's household purchasing preferences.
Next, Triadex will identify offers that your best customers are most likely to use. Equally important, the demographic, consumer behavior, and geographic data are used to find new and qualified prospects!
Prizm mailing lists allow you to create a complete portrait of your customers by answering these important questions:
Who are my best customers?
Where can I find my best customers?
What are my best customers like?
How can I reach my best customers?
How it Works
Send Triadex your customer mailing list.
Triadex will tell you the top 5 Prizms of your customers.
A list will be compiled of new customers who also fall into these Prizms.
Features & Benefits
Increase your customer base by "cloning" the customers you already have.
Grow sales by basing your marketing strategies on facts instead of guesses.
Save money by only mailing to customers who fit your specific Prizms.
By gaining a better understanding of your customers and prospects, you can then reach them with tailored messages and offers designed just for them.
Triadex Neighborhood Mailings PLUS
What does the PLUS mean? It is a low-cost way to add extra "oomph" to your direct mail advertising redemption rates. It is both simple and effective.
How it Works
1. YOU select the Neighborhood PLUS PROGRAM of interest from the following:
AGE™
INCOME™
AGE™ & INCOME™
2. We analyze your customer mailing list and provide you with the age, income, gender, marital status.
Benefits
Improve the ROI of your direct mail campaigns.
Conduct A-B testing on key variables to measure their impact on your ROI.
Identify the key characteristics of the customers near your business.
Triadex replaces at least 10% of your neighborhood mailing list with the selection YOU made for a nominal cost.
Your In-House Customer List
Already have a list of your ideal customers?
We'll create a mailing list for you based exclusively on your existing list of prospects. Triadex can create a laminated postcard mailing list for your existing list of prospects. If they responded before, then they will most likely respond again. We've seen redemption rates reach up to 80% from this mailing list strategy!
Want to attract only new customers? Send us your customer mailing list and we will exclude these people from your next mailing.
EDDM Qualifying Orders
USPS® Every Door Direct Mail® (EDDM®) is an affordable direct mail advertising technique that lets you map your marketing mail audience by age, income, or household size. You can use the EDDM mapping tool on USPS.com to choose the ZIP Code™ and carrier route that will target your best possible customers—current and future. The EDDM mapping tool is easy to use and discounts are available even for small businesses.
EDDM Qualifications
Your direct mail piece must be taller than 6.125″ or longer than 11.5″ and smaller than 12″ x 15″.
You must target zip codes that are in routes.
There is no need to purchase a mailing list because the post office will deliver one piece to each home.
You can mail up to 5,000 pieces per mailer, per day.
Your pieces will be delivered within 7-14 business days.
Features and Benefits of Using Triadex for Your EDDM Mailer
Save Money with Rock-Bottom Postage Discounts.
Save Time with our In-House Postcard Design Team.
Grow Your Business by Targeting Every Local Mailbox.
Deliver Focused Offers That Target Audience by Age, Income, or Household Size.
Lower Your Cost Per Piece While Generating a Higher ROI.
Fast & Easy Turnkey Solution.