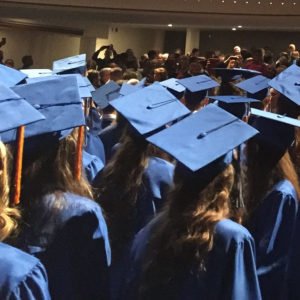 Introduction
The Triadex Services Scholarship Program supports college students each year with scholarships for recipients who excel academically and in service to others. Most Triadex Services Scholarship recipients share a passion for marketing, entrepreneurship, technology and helping to make their communities better places to live, work and grow.
Scholarships
The Triadex Services Scholarship Program is an achievement-based scholarship awarded to graduating high school seniors and/or current college students each year. Students are recognized for their dedication to learning marketing and business methodologies, their capacity to lead and serve, and their commitment to making a significant impact on their schools and communities.
Eligibility Requirements
Qualifying applicants must:
Be currently enrolled in an accredited college/university OR a high school senior attending school in the United States anticipating completion of high school diploma at the time of application.
Be a U.S. Citizen, U.S. National, U.S. Permanent Resident, Refugee, Cuban-Haitian Entrant, or Humanitarian Parolee.
Be pursuing or planning to pursue a four-year degree at an accredited U.S. post-secondary institution in marketing, business, technology or entrepreneurship.
Carrying a minimum 3.3 GPA at the end of their junior year of high school or 3.3 GPA in college.
Applicants may NOT be:
Children or grandchildren of employees, officers, or owners of Triadex Services.
An International student.
A temporary resident.
A previous recipient of a Triadex Services Scholarship.
How to Apply
Our application process is open year-round and awarded quarterly. If you meet the eligibility requirements here's how to apply:
Download the Scholarship Application Form.
Fill in the form using Adobe Acrobat.
Email the completed form with attachments to info2@triadexservices.com Subject: Scholarship Application.
Applications are reviewed quarterly and awarded the following quarter. If additional information is needed at the time of the review, Triadex Services will contact you via email.
FAQS
What is the mission of the program?
The mission of the Triadex Services Scholarship Program is to provide scholarship programs and lifelong enrichment opportunities in support of exceptional peoples' desire for knowledge and their desire to make a difference in the world. Attention is paid to those who seek degrees in marketing, advertising, business, entrepreneurship and/or technology. An additional consideration is given to those who show leadership, innovation and/or mastery in these areas of study. Finally, those students who "give back" in forms of volunteerism to help others achieve their full potential will be looked upon favorably.
What scholarships are available to prospective applicants, and who can apply?
Triadex funds a series of one-time scholarships available on a selective basis to candidates who meet the selection criteria.
Up to 5 awards made every year. Individual awards range from $250-$750
Can I mail in a paper application?
The Program accepts only emailed applications during the initial application phase.
What do you look for when selecting recipients?
Triadex Services Scholarship recipients are well-rounded, bright students who not only excel academically but are also actively involved in their school and communities. These leaders are passionate, service-oriented, and demonstrate a sustained commitment to bettering the lives of others.
Is the scholarship need-based?
While the program is achievement-based some consideration will be extended to those applicants who have exemplified grit and determination in overcoming obstacles on their way to achieving their goals.
How can the scholarship be used?
This scholarship must be used towards tuition and/or direct expenses associated with their education including such items as on-campus housing, a computer, meal tickets, and textbooks.
What are the benefits of becoming a recipient?
In addition to the monetary award, the Triadex Services Scholarship Program greatly values staying connected to their recipients even after college. Triadex management will provide ongoing guidance as the recipients chart their own career path in addition to fostering communication with other award winners. The Triadex Services Scholarship Program vision is to develop a powerful network of community leaders, touched by Triadex Services, whose vision will help shape the world, leaving a lasting legacy for future generations to come.
Final Thought
The Triadex Services Scholarship Program is committed to aiding as many students as we can. Regardless of the final decision, we wish all applications the very best as they endeavor to continue their education!