Increase Your Restaurant Marketing Visibility
with Plastic Card Mailers
Are you are looking to promote your new menu items with a special promotion? Restaurants across the nation come to Triadex Services for our proven restaurant marketing services.
Consequently, Triadex has helped restaurant owners all over the USA win new customers. Together, we've achieved double-digit redemption rates and revenue growth with our incentive restaurant marketing programs.
Triadex Services now offers over 30 different custom shapes. Choose from 20 mil, 24 mil, 26 mil, 28 mil, and 30 mil thickness.  The unique look of our die cut postcards often produces conversion rates 4 – 10 times the industry average!
Triadex restaurant marketing services also feature high quality graphics. As a result, the combo makes them a natural and attractive card to be put into anyone's wallet.
In a wallet, your offer stands out like a handheld billboard that acts as a constant reminder of your restaurant and offer.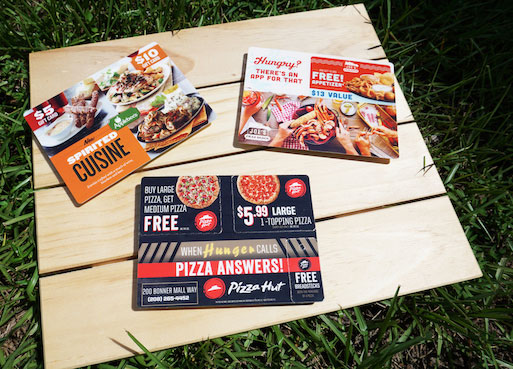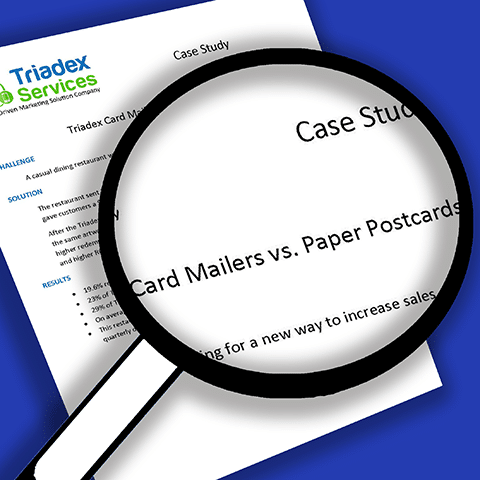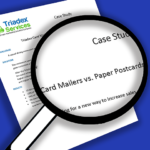 Challenge: During their fourth mailing with Triadex Card Mailers, a national restaurant chain decided to target one of their newest locations. They hoped to increase the store's sales and traffic.
Solution: The restaurant offered a free $10 gift card…Read the full study here.
Have You Considered Geofencing?
Location-based marketing using geofencing lets restaurants advertise to their target market with pinpoint accuracy.
Imagine having the ability to display ads to your top competitor's customers.
That idea, which seemed impossible not too long ago, is now a reality with geofencing.
Click here to learn more about Restaurant Marketing with Geofencing