Fitness Center Marketing with Digital Platforms and Direct Mail is the Most Cost-Effective Way to get New Members Excited about Joining and to Retain Current Members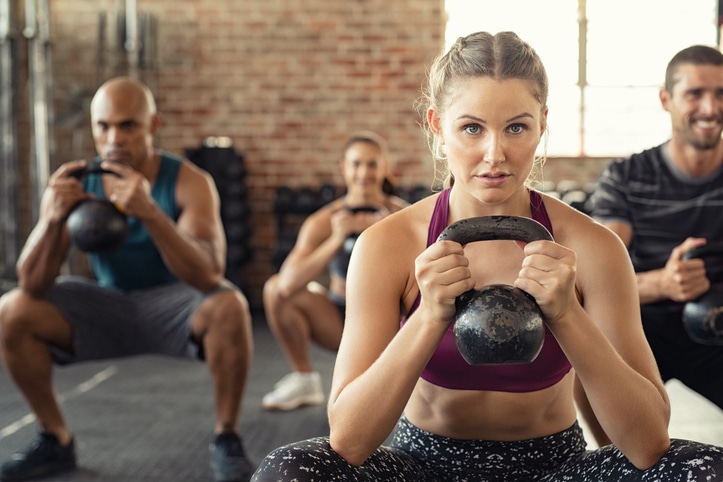 Small Gyms and Large Chains Alike Trust Us for Their Fitness Marketing.
If you work in the fitness industry, then you understand that one of the biggest considerations for potential members is proximity. The majority of all gym members live or work within a 10-mile radius of their facility. Our fitness center marketing allows you to target the local area while filtering by demographics like age, income, and more.
Case Study: Custom Email Campaign For Fitness Centers Achieves Over 100 New Memberships
Challenge:  A client with 2 local Louisiana gym/fitness centers wanted to run a new member drive for the New Year to increase their membership numbers.
Solution: A custom email campaign titled "New Year's Exclusive Deals to Two Different Gyms" was created and launched. 50,000 e-mails were deployed, sending 25,000 as follows:
3-mile radius around Location 1 Zip Code Targeting Ages 21-55
3-mile radius around Location 2 Zip Code Targeting Ages 21-55
Results:  Note, the typical email campaign Open Rate is 15% and Click Through Rate is 2%. Client's campaign results:
20.77% open rate
2.06% click rate
102 new memberships within 45 days following the deployment.
The acquisition cost for these 102 new members was only $17.16 per new membership!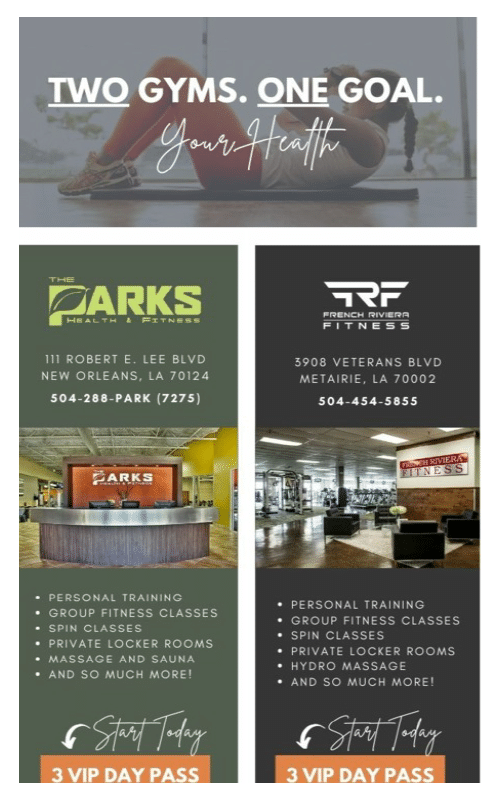 Ways That Triadex Services Does Fitness Marketing the Right Way!
Truly Focus on New Members
We can take your current member list and exclude current members from your email and direct mail campaigns. No dollars are wasted on addresses that are already members at your club or studio. Triadex Services can also analyze your current member list to find out "who" is your typical member and apply those demographics to your new member mailing list.
Member Loyalty Programs
For your existing gym members, our direct mail postcards are the perfect way to promote a fitness loyalty program. Reward current customers when they refer a friend or sign-up for personal training. Offer discounts on other items your facility may offer like tanning, sauna, food, or drink.
Personalize It
Every card that we mail can be printed with personalized greetings, names, or offers. Imagine getting a postcard with your name on it – you are more likely to read the offers and take action.
New Movers
We can specifically target new movers for your direct mail marketing program. When people move to a new home, the first thing they do is look for the closest business that suits their needs – be one of the first to reach out to them and invite them to your club or studio.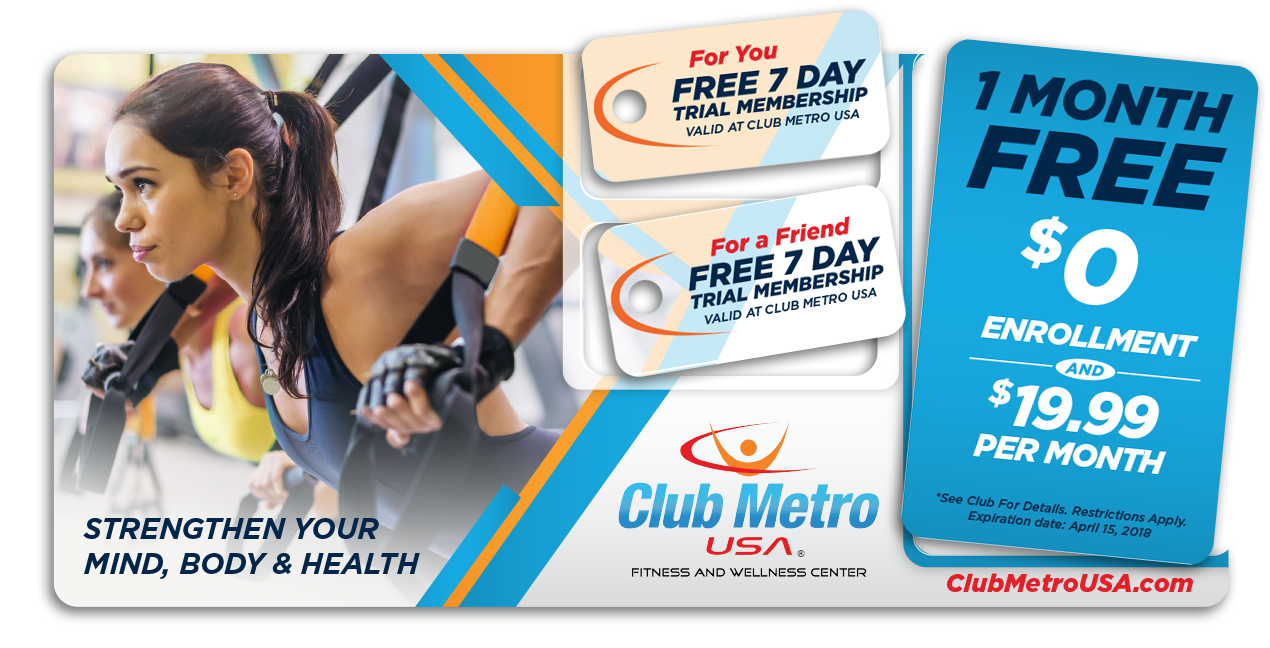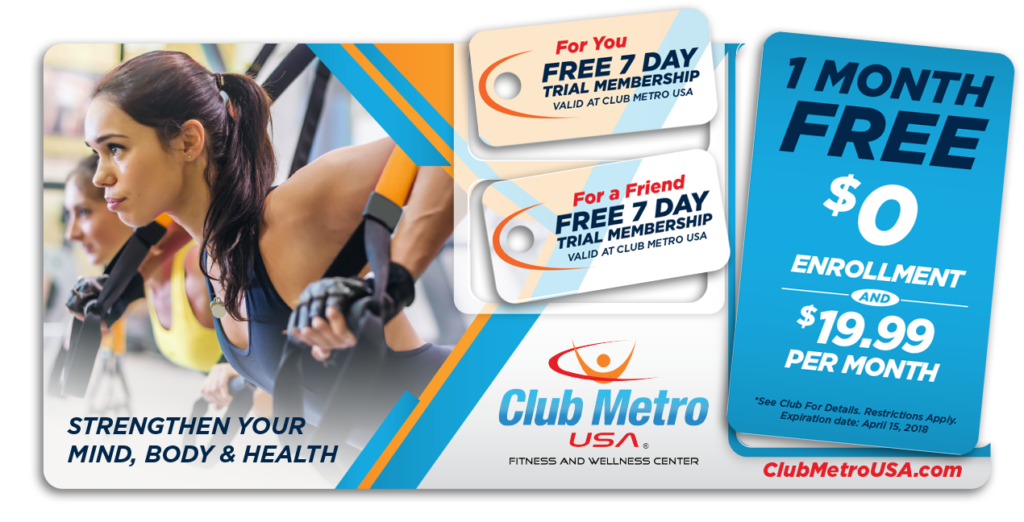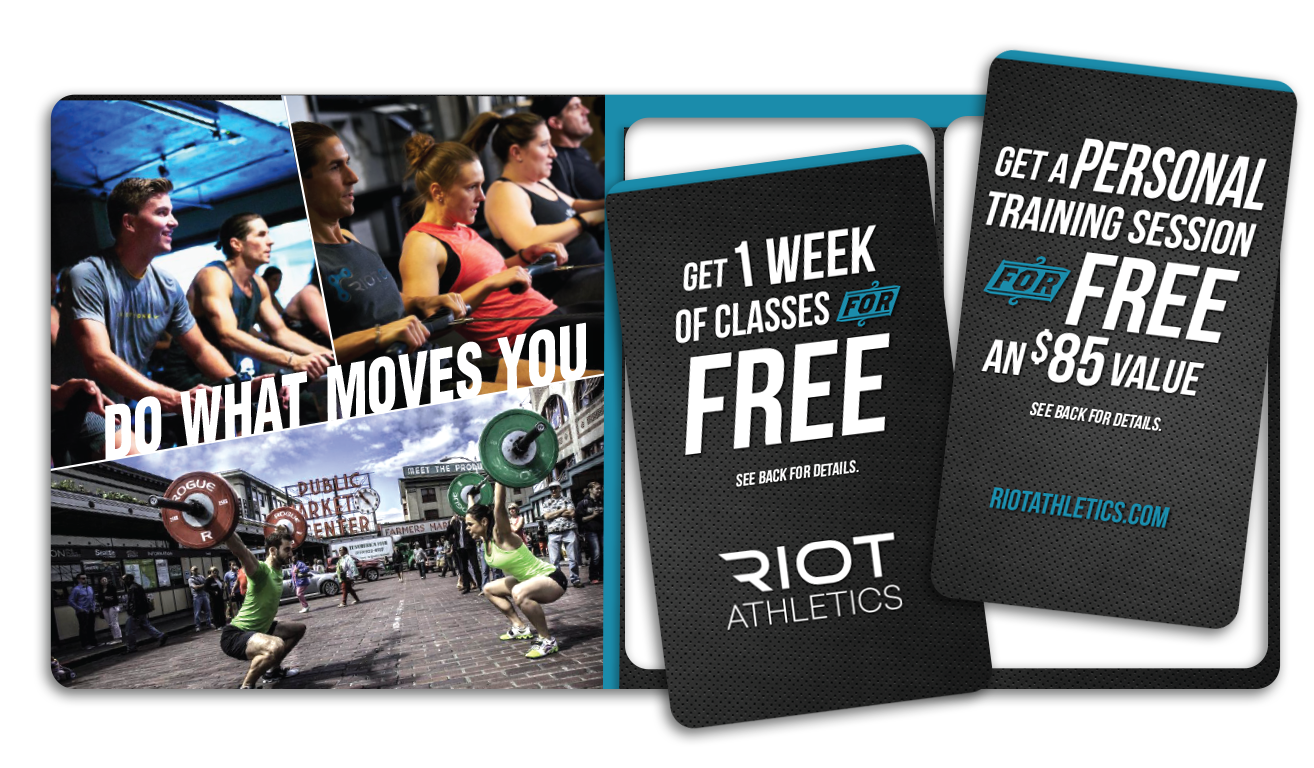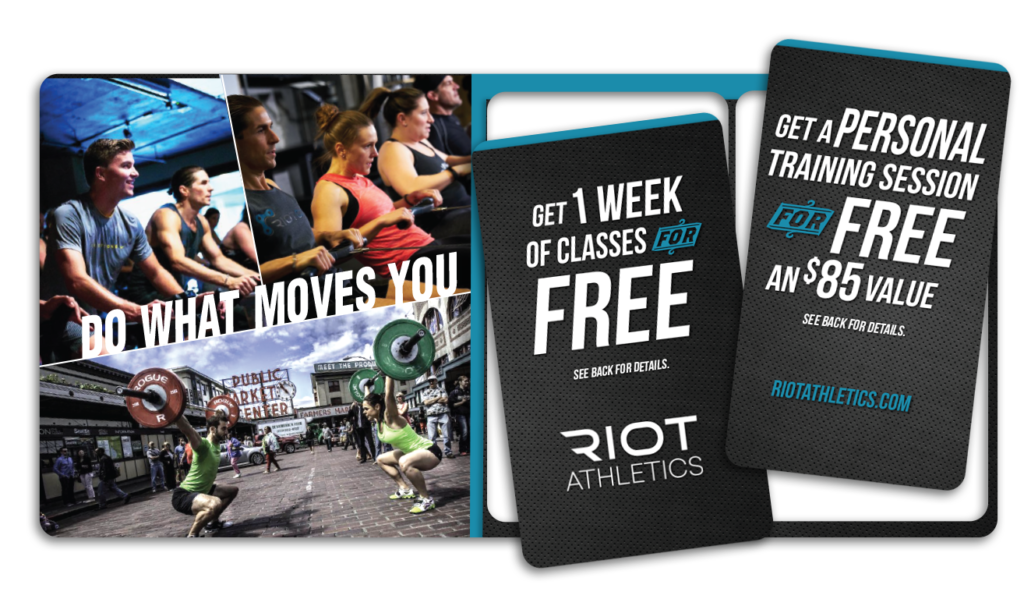 Graphic Design
Triadex Services has years of experience in the design of direct mail advertisements. Our experienced graphic designers can develop a professional, attention-grabbing postcard. Our mailers come in a variety of shapes and sizes for the ultimate standard in direct mail advertising.
Tracking
We offer several ways to track and measure the success of a mailing. Our most popular solution is call-tracking numbers. By adding a call-tracking number, you will be able to see and hear all of the calls made. This is useful information for further training staff. We also offer barcodes, the ability to add offer codes and more.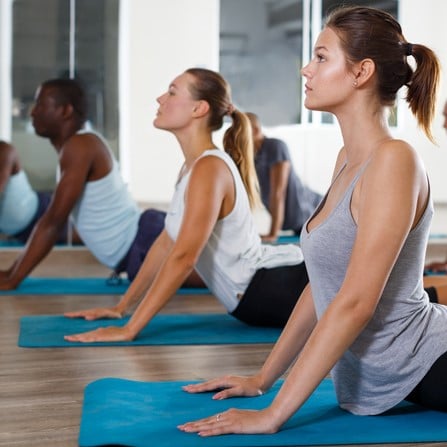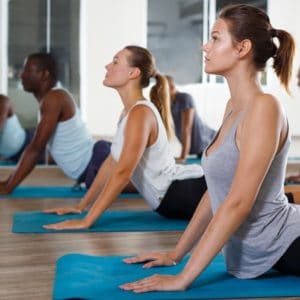 Steps Our Fitness Clients' Success Stories Included
To start, entice new members with special intro offers.  While this seems to apply to all industries, it is especially important for the fitness category due to the space being crowded. Make the offers enticing and generous like a personal training session or a free week of classes.
Next, include success stories with photos.  Allowing a potential new member to see a before and after photo tends to work well.
Additionally, don't forget to advertise during times that aren't as well-known – for example right before beach season or during wedding season.
Finally, be transparent about pricing!  There is nothing more frustrating for a new member than unclear pricing or feeling deceived about what the pricing actually is.
Mailing List Options that Target the Right Customers
In a fitness center marketing campaign, one very important question you need to answer is: "Who will receive my offer?"
Why waste money targeting households with little need for your product? At Triadex, we have spent millions of dollars on proprietary lists. This lets us target prospects that are more likely to respond to your offer. Consequently, Triadex ensures the audience is ripe for your offer and able to act on it.
Click Here for More Information About our Mailing List Services.