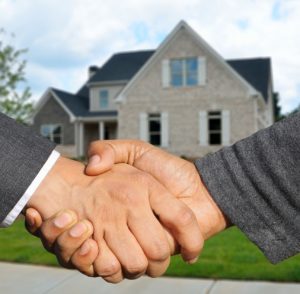 The Power of the Follow Up in Real Estate
05/18/2020
Are you an investor who has spent countless dollars on real estate direct mail marketing and have given up? Did you know that on average it takes 12 solid touch follow ups to close a deal? Did you know that 44% of investors trying to land a deal under contract give up after the first follow-up? Let us help you avoid being in that 44%!
Landing that right deal not only takes time, but it takes attention, motivation, and most of all persistence. Direct mail advertising provides you with the opportunity to follow up fast, easily, and effectively. There are many factors that come into play on landing that deal and timing in real estate is everything. Do not give up on your marketing tactics!
Design Launch and Redesign
Imagine you are a distressed property seller, an investor visits you, offers you a fair cash offer for your property but you are in no hurry to sell. You wait. You wait for the next investor to come and then the next and soon you have so many cash offers on your table you do not even know where to start or who is who. Who do you go with, the highest offer? No! You go with the one who took the time to check in on you repeatedly, the one who expressed their sincere interest, and the one who shows the capability of closing the deal in the agreed-upon time.
Design Launch and Redesign should be your tactic in the world of custom real estate postcards for your endeavors. The one, two, or even three mailers you send to the home most likely will not be enough, but remember, consistency is key! Always stay in front of your prospects, and when the time comes to sell, you will certainly be the one they call.
Focus on EVERYTHING
Focus on everything it takes for that prospect to move. Worried about moving costs? Show you can help! Behind on Mortgage Payments? Show you can help! Or is a relative taking care of a deceased family member's property?  Show you care and that you can help!
Keep your pipeline full by planning each campaign carefully, knowing your target audience, and staying on them at all times. Even though you may think you are just sending card after card, all it takes is one deal to not only change and improve your business but launch yourself into the next level of real estate.
Why Choose Triadex?
Potential Customers receive postcards all the time so you may be asking, how will yours stand out?
Triadex Services offers a wide range of product varietals that can make you and your brand stand out. Our laminated real estate direct mail marketing card mailers are stand-alone pieces that make the prospect stop and think.
After all, what will catch your attention, one big lump of paper stacked on top of each other, or a hard, laminated postcard with your business card attached, expressing your sincere thanks, and showing your constant interest in not only the prospect's house but their overall livelihood.