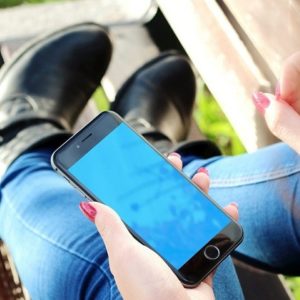 Look Back Digital Ad Marketing
05/13/2020
According to Marketo Engage, nearly half of smartphone users have taken action after receiving ads on their mobile phones. Now, imagine if you could contact the customers that have been in your location over the past year.  Well, you can, with Look Back digital ad marketing
The Look Back ads program captures the device ids of smartphones that have been inside your location's 4 walls within the last 12 months.
Benefits:
The technology creates a cell phone customer list.
Users will be directed to your desired landing page when they click on the ad.
You can target your customer base with any new promotions, products, or announcements in as little as 24 hours.
This cost-effective marketing program can generate instant results and real-time tracking.
Unlike other marketing techniques, look back advertising lets you target customers that have been in your store and know your brand.
You can promote any special occasion you have going such as events, catering specials, or holiday promotions.
You can also target cell phone devices that have been in your competitor's locations!
Combine Digital with Direct Mail to Expand Your Reach
Just like a direct mail campaign, a Look Back ads campaign will also let you choose specific demographics such as distance from your store, age, and income
Add this to a direct mail order to really increase your customer base. Send ads to anyone in your location (or your competition's) 3-months, 6-months, or up to a full year ago.
How it Works
Customers that have been in your store over the past year will be shown a digital ad as they browse the web on their smartphone.
The ads will appear on up to 10,000 websites/apps.
All websites/apps are PG-14.
Control what time of day/week the impressions are distributed, ie: send out on Thursday/Friday to advertise for the weekend.
Keep the campaign running while changing out promos/offers whenever you like.
Real-time tracking showing click-rates and those who return to your location.
We can have our campaign live in 24-48 hours.
The Triadex Services Look Back digital ad marketing program gives you an economical and effective way to target current clientele and reach out to those interested in your products.