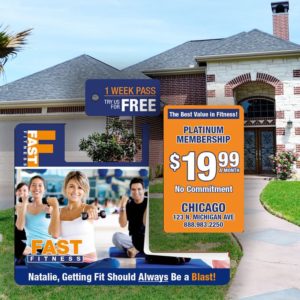 Make the Best First Impression with Quality Direct Mail Pieces
6/15/20
Very often, in a direct mail campaign, the quality of the postcard is the consumer's first experience with your company. 
Imagine all the cheap, flimsy paper ads you receive in the mail on a regular basis.  What are your first impressions when you get them?  "This is cheap" or "Low quality" sound familiar? That's if you even look at them at all.
How often do you take the time to really notice the ads before they end up in the recycling bin? In direct mail marketing, as in life, first impressions, either conscious or subconscious, matter.
Now, imagine getting a wonderfully designed laminated postcard mailer from a local business – what are your thoughts now?
I bet your thoughts are more centered around "quality, high-end, and professional".
Plastic Postcard Mailers are 3-5 times more Effective than the Typical Paper Postcards
Triadex Services' high gloss plastic postcards offer a laminate finish that stands out in the mailbox and get noticed.  These laminate postcards are manufactured and printed to withstand the wear and tear of postal processing.  This ensures that your message arrives intact.
Detachable card options provide a coupon durability that allows for longer expiration dates.  The cards easily fit into a consumer's wallet and will withstand the test of time.
The result of this "wallet sized billboard" allows the consumer to take advantage of the offer when they are ready.
Click here for more info on our Plastic Postcard direct mail options
One Order = One Tree Planted
According to a study done at the University of South Florida, one tree can offset the carbon impact of a direct mail campaign in under 5 years.
With our Triadex Cares Program and a partnership with the National Forest Foundation, Triadex Services plants one tree in a national forest with every single order we receive!  Consequently, we have been responsible for the planting of thousands of trees within the U.S.
Additional Direct Mail Options
Looking for additional options to standard direct mail? No problem, we have several striking solutions to accommodate your needs.  Some other products to consider:
Final Thoughts
Take a moment to think about what you want your company's first impression to be to new customers. Conveying a message of quality and professionalism will create the greatest first impression.
Triadex offers not only top designs for your mailers, but also a mailing list tailored to you.  We can use demographic and geographic data to find new, qualified prospects.  We can also use your customer lists to mail to and keep your brand in mind with customers for future transactions.