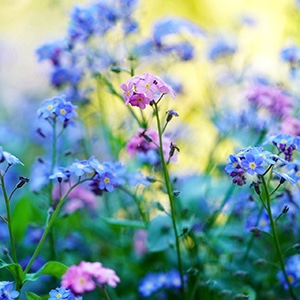 Marketing Review – Spring 2021
03/29/21
Here we are less than 2 weeks into Spring 2021, at the end of Q1, and ONE YEAR into the newest reality that Covid-19 introduced.  Adapting quickly to the changes we have faced over the past year has been a learning experience in outside-of-the-box thinking and fast adjustment to daily changes in our regular routines.
A marketing review of the last year saw that our field experienced much of that rapid need for change as businesses were forced to completely rethink how they provided services to their clients.
While Triadex Services has always provided multiple marketing platforms for our clients to utilize, we were able to take advantage of the newest technology to broaden that service even more. New industry experts were brought in to enhance what we offered and provide even more options and platforms to increase our clients' reach in their marketing plans.
Omnichannel Marketing in the Age of Covid-19
Triadex's omnichannel marketing services provide an approach that puts the consumer at the center of your marketing strategy. The strategy uses different marketing tactics that result in a seamless interface and experience for the customer at hand.
Omnichannel marketing benefits both the company and the end consumer in different ways. According to Stirista.com, omnichannel marketing can create a better, more reliable customer experience. It will also:
Increase customer loyalty to the overall brand.
Allow for better data analytics about the customer.
Creates a more accurate target for advertising.
Click Here for more info on the importance of Omnichannel Marketing.
Not just for B2C Marketing
Business-to-business marketing (B2B) describes the marketing methods a company undertakes that are aimed at other businesses, who are then focused on as being the primary customer. B2B Marketing undergone many changes throughout the years.  This is especially due to the online strategies that are now widely available.  Consequently, as technology changes, so will the marketing environment.
However, one marketing method is no longer enough to get the best results. Full-service marketing for B2B utilizes a variety of B2B marketing methods that will give your business the best potential to land that new deal.
Click here for additional benefits of Omnichannel B2B Marketing.
Start Your Campaign Now with Easy Financing