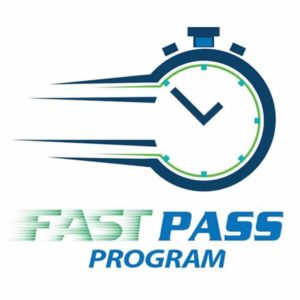 The Fast Pass Program Gets You Back on Track
6/01/20
Now more than ever, it's necessary to get the word out quickly. Whether it be a grand opening (or re-opening), a clearance sale, or a national crisis, we understand.
The Timing of Your Campaign is Crucial to its Success
The timing of a marketing campaign is thought to be one of the most important factors of how well it performs. In most cases, if the timing is off, the message is pointless.  Imagine receiving a Christmas themed postcard in the middle of June!
Even certain days of the week are known to be more effective than others. For example, a consumer is much more likely to make a bigger purchase on Mondays and hunt for deals on Fridays. That's why Triadex Services understands the importance of rush printing.
What is the Fast Pass Program?
The Triadex Services Fast Pass Program, will let you place an order and print up to 400,000 direct mail pieces, paper or plastic, in as little as 48 hours! This ensures that the timing of your campaign will be extremely effective, no matter how fast you need it.
If you were to order direct mailers on a Wednesday, they would hit homes the following week! Our speedy turnaround time is unmatched for rush orders. This allows you to always stay a step ahead of the competition and be the first to reach your target market. At Triadex Services, we are dedicated to your campaign's success and this includes timeliness.
Current Events
The world is constantly changing around us and to stay relevant among competitors, marketing campaigns must reflect that.
With a global pandemic on our hands, many businesses are struggling. Triadex Services is here to help. Maybe you run a food delivery service with contact-less delivery, are running a promotion with a discount to health service workers, or providing other valuable services during this time. We can rush your order to get the word out as soon as possible with our fast pass program.