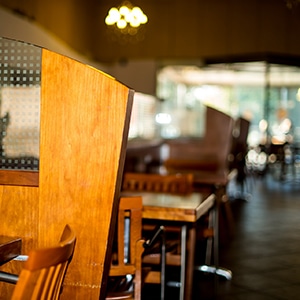 Thoughts on Marketing During Coronavirus
04/28/2020
According to CNBC, "…trying to advertise during unprecedented times is a difficult balance." (click here to read full article). We are all on the same journey learning the new "normal" and how businesses can operate in this new Covid-19 marketing economy.
Fortunately, there are already some signs of how this will work. Triadex has incorporated CDC guidelines for our employees such as working a minimum of six feet apart, washing hands frequently, and disinfecting common areas often.  These best practices, as well as others, have moved into the mainstream and are top of mind of many customers.
Now that you are thinking about marketing to grow sales, we wanted to share a few thoughts on the subject of Covid-19 messaging.
Customers Need to Know That You Value Their Health
Once your state gives the open-for-business message, it will be important to let your customers know that you have guidelines in place to make it safe for them to come to your establishment.
If you are only allowing a certain number of people in your establishment, you may ask customers to follow procedures such as:
Wait in their vehicles instead of the waiting area
Requesting customers to wear face masks
That you have implemented and are following CDC guidelines to protect the health of your customers and employees.
These new procedures are important to include in your direct mail or digital ad messaging. Regardless of how you choose to tackle this unique situation, your commitment to their health needs to be conveyed in your marketing during coronavirus and throughout the customer journey.
Customers Want to Be Welcomed Back
Another piece of advice for marketing during coronavirus would be to use phrases like "We've Missed You" or "Welcome Back" in the messaging of your direct mail and digital marketing.
By now, you have established a significant number of customers who return on a repeated basis to your location.  What better way to invite them back but with a warm, positive message and visuals that highlight how much you look forward to seeing them.
A special offer, both in digital and direct mail, goes a long way to cutting through the clutter and recreating that bond that resulted in your success in the first place.  Also, by targeting these households through both mediums, your messaging cuts through the clutter and builds your brand with existing and new customers.
Patience Wins the Race
It is vitally important to invite, but not rush, the customer back to your establishment.
Think of it as a spectrum:
On one end will be those customers who will return the first week
On the other end will be those patrons who, for a variety of reasons, may not return for quite some time,
The ones in the middle must be won back through messaging and incentives.
For example, having extended expiration dates on any direct mail allows each customer to make their own choice as to when they venture out in the world again.  Likewise, promoting both dine-in as well as to go/takeout options with your direct mail and digital campaigns covers the full spectrum of customers.
This Covid-19 messaging shows your understanding of the situation provides something of value for each customer segment and encourages them to engage with your brand at their own pace.
Triadex Services will help you deliver an enticing and appropriate marketing campaign to win back customers, get new customers, and grow your sales!