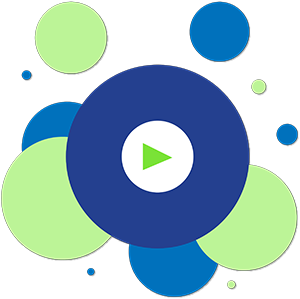 Video Marketing to Today's Consumer
03/01/22
In a fast-paced world, where marketing is ever-changing, companies must learn to adjust to the times.  Many have already learned the importance of video marketing, an industry that has changed dramatically over the years.
Video Is Predicted to Account for More Than 82% of Internet Traffic in 2022
Additionally, it's estimated that, on average, people watch 16 hours of video a week.  That's a 52% increase from 2021.
Consequently, brands can no longer get by with posting content and images alone.  Consumers are growing to find that type of marketing less engaging/interesting.
Video Marketing Has Not Only Increased, But the Campaigns Are Proving to be Very Successful.
Video marketing campaigns are done well have shown they can help boost success by over 30%. Furthermore, marketers using video have seen business revenue grow 49% faster than marketers who aren't using video.
Video Has a Way of Engaging Viewers in a Way That Captivates Them.
It has been proven that the visual content shown in videos is processed 60,000 times faster than text in the viewer's brain.  Since a majority of us are visual learners, video marketing resonates better with consumers.
Social Media Week states that people who view videos retain 95% of the information within the video.  If people understand your video, they are more likely to understand your business as well.
Video Marketing Best Practices
Thanks to the increase in video marketing in recent years, we have more data available on what works best. Here are some best practices to keep in mind when planning a video marketing campaign.
Determine How You Want Your Message Conveyed
When creating a video there are generally three different categories:
Educational/informative
Entertaining
Promotional
The initial response to this list would probably be to steer towards entertaining content.  However, research has shown entertaining isn't the most engaging content.
In fact, educational/informative videos have been shown to be more engaging.
That doesn't mean you have to stick to one category.  Consider, instead, creating an informative AND entertaining video!
Animated videos have proven to be a great way to communicate information.  You may assume that animation only appeals to a small sector of people, but surprisingly it's been shown to be a great tool for almost anyone.
The animation helps consumers better understand the information and tends to not have too many other distractions on the screen.  Additionally, the visuals can help represent concepts that may be easier to learn when seen rather than heard.
Let The Medium the Video Is Being Presented in Dictate the Tone – Create More Informal Videos to Fit in Informal Spaces.
Informing consumers about your business is important, but even more so is converting them to actual customers. When deciding the look and feel of your video, it helps to consider where that video is going t be viewed the most.
For example, company website landing pages with videos have been shown to increase conversion rates by almost 80%!  The education people gain from watching company videos only adds value to the product/service, further increasing customer rates.
Since these videos are going to be embedded within your company's brand, you may want to consider the feel of the video to be more formal/business-like.
However, if you're creating a video that will be featured on Social Media platforms, a less formal and more playful feel may be more fitting and more engaging to viewers who are scrolling through for the latest kitten video making the rounds.
On average, most companies that utilize video marketing post up to 5 videos each month.  Considering how beneficial these videos can be to businesses, it wouldn't hurt to post more.  Consumers would like to see more videos from businesses, so maximizing their posting frequency would only improve engagement.
Make the Voiceover for Your Video Appealing and Interesting
According to a study done by Wyzowl, over 80% of viewers prefer videos that are conversational and less formal. 75% even admitted they didn't purchase a product seen on video because they found the voiceover to be annoying.  And, let's face it, few of us enjoy listening to a corny sales pitch.
Consider Live Video Promotions
Live video is a trend that has especially grown in the last few years.  Plus, on most platforms is not only easy to set up, it's free! Social media platforms such as Facebook and Instagram have implemented live video features into their apps that can be used by anyone. In fact, most of the time you can set up a notification to the people who follow your page/profile that the live feed is scheduled.
A few options for live videos include – live stories, live events, and even webinars.  Live stories tend to have the best engagement.  Webinars have proven to be more effective in the B2B space vs. B2C.
Advantages of a Live Video Promotion:
Less need for planned content: Depending on the content you are wanting to convey, during and after the initial presentation you can open it up for viewers to comment and ask questions, sparking conversation and discussion.
Increased Engagement with Customers: Since people are able to comment and have a discussion during these live videos, the level of engagement is very high and gives your customers the feeling that they are involved.
Increased Attention Span: Viewers' attention tends to be 10-20x longer than standard videos.
Practice Makes Perfect
With Every new process comes new challenges.  That is no different when it comes to video marketing.  You may struggle with engagement, strategy, content reach, or even just finding the time to create them in the beginning.  Much like anything else, the more time you put in and the more practice you have, the better and easier it will become.
Finding ways to connect with your customer audience is vital, as is growing with the current trends.  Remember to be open-minded and think outside the box when working with new strategies for your campaigns.  Now is the time to make these changes and implement video marketing into your business plan today!