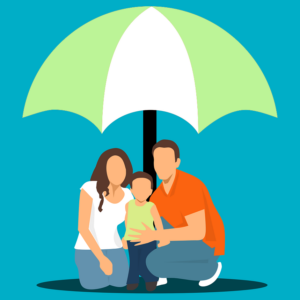 Using Direct Mail Marketing to Increase Your Client Base in the Insurance Industry
03/14/22
More consumers claim they prefer receiving insurance messages through direct mail, second only to television. Why? Healthcare and other insurance decisions are complex and require reading a physical letter to absorb all the information.
In an industry that spends more than $9.7 billion on marketing per year, its important funds are used wisely. Including Insurance direct mail in your marketing plan is a smart way to proceed.
Direct Mail Continues to Prove Itself as a Trusted Source of Insurance Rates and Offers
Insurance marketing is generally used during open enrollment and annual election periods. During open enrollment, people can purchase individual healthcare plans.
It's important, then, to increase your marketing efforts during the time periods that lead up to these periods. Send multiple pieces of direct mail. Start with a package, outlining your rates and the benefits your company can offer. Follow this with another mailer, outlining the key points of the first package. Finally, send a postcard, reminding potential customers about your previous mailers and to keep your company top-of-mind.
People can regularly find themselves in a new or special situation that would require the purchase of new insurance. These situations can include:
Losing coverage after losing a job
Losing coverage after a divorce
Getting Married
Buying a New Home
Having a baby
Adopting a child
Moving into a new Rental
Becoming a U.S. citizen
Losing eligibility for a Children's Health Program
Losing eligibility for Medicaid
Different Situations Require Different Approaches
Direct mail can be tailored to fit the type of information that will best suit the audience you are targeting.
For example, in trying times such as a job loss, consumers will often be looking out for a new insurance provider. A direct mailer could not only outline benefits and rates but also include an empathetic message such as "We're here for you." This sends the message that you have the consumer's needs at the forefront of your business.
Similarly, when a new or existing client starts building their family, a direct mail message saying "Congratulations on the Newest Member of the Family" and detailing the coverage for 1 or more children would be ideal.
Then, expand the message to send highly targeted direct mail pieces addressing each stage of life the clients go through.
Our direct mail offers variable data printing, where you can customize rates, include personalization, add a QR code leading to landing pages with additional information, and more. Use this to your advantage and customize every direct mail piece you send.
At Triadex Services we offer direct mail products that include:
Personalized Postcards
Custom Die Cut Postcards
Tri-folds for additional real estate to provide even more info
Envelope mailers for privacy that can conceal more sensitive information.