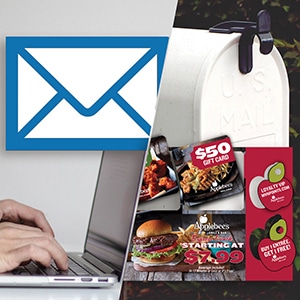 Email Matching Service – Reverse Append Case Study
4/12/21
CHALLENGE
A well-known national online retail brand showed a record of 30,000 people who had unsubscribed from their emails list.
SOLUTION
The company brought in Triadex Services to review the list of 30,000 unsubscribed email addresses and process it using the Reverse Append system.
RESULTS
Triadex was able to locate OVER 19,000 street addresses. That is approximately 65% of the un-subscribers. Once compiled, the company created a Triadex direct mail campaign specifically designed to gain the attention of this group. This aided in keeping their Brand, new products/services, and offers in front of an audience that was no longer reachable by email. The company also intends to have a list compiled from email addresses that:
A.  Haven't opened an email in over a year.
B.  Have bounced-back as undeliverable.
Triadex will run the matches so the company may also execute a customized direct mail piece to these residents as well.