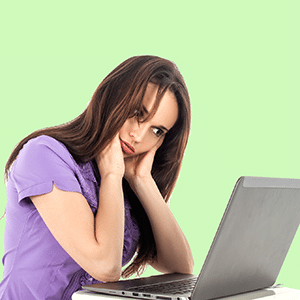 Avoid Creative Fatigue – Change your Digital Marketing Message "On A Dime"
06/07/21
Digital Marketing has become the primary form of marketing today in the world of advertising. Keeping your message fresh is not just something nice to have, but it is vital to stay in front of your customers. Continually using the same design can cause your audience to "tune out" the message of your brand. You want to avoid creative fatigue setting in. 
What is Creative Fatigue?
Creative Fatigue, also known as Ad Fatigue, happens when customers begin to deliberately overlook the digital ads you have put in front of them. 
How Do You Spot Creative Fatigue?
According to WebFX, the best way to recognize ad fatigue in a current campaign is to watch changes in your ad metrics. 
This can be accomplished by:
Following the frequency in which your ads are sent to customers.

Monitoring the Click-Through Rates (CTR).
 Digital advertising is a wonderful tool and allows you to monitor your ad campaigns in real-time, while also being able to see the adjustments that may be needed.
Avoiding Creative Fatigue is Important
Forbes.com reports that Digital marketing experts estimate most Americans are exposed to around 4,000 to 10,000 ads EACH DAY – that is a LOT of ads. Consequently, many begin to ignore the messages in front of them. Additionally, Medium.com reports that when Facebook performs a blitz digital ad campaign while you browse their site, they have seen a significant decrease in performance when the ad is viewed 3 times or more. While other sources state that creatives need to be refreshed every 4-6 weeks, Facebook recommends updating your ad weekly to stay in front of your customer.  
Digital advertising is extremely prominent today. Changing your messaging or ad design may sound like an unnecessary task, however, in today's world, it is the best way to avoid Ad Fatigue setting in with your target audience. keeping your message fresh is a vital part of creating a successful digital marketing campaign.
The findings are clear. The more messages and different artwork styles you can get in front of your customer, the better chance you have at keeping your brand top of mind for your customers and to avoid creative fatigue.