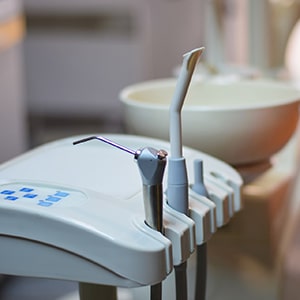 Dentist Marketing Options
06/14/21
As the first weeks of summer break wind down, summer planning is in full swing.  For many parents, this includes scheduling annual dental appointments for the family.
Whether you are just opening your dental practice or looking to bring in new clients, Triadex Services has options that can help dentist marketing. First, decide what the goal of your advertising campaign will be.
Is it to gain new clients?
Maybe to advertise promotions that you are running?
Perhaps you want to inform all patients, current and future, of procedures that your office offers.
Marketing in the dental industry can help you begin a long-lasting relationship with new patients, as well as strengthen your relationship with existing ones.
Through the targeting of local residents by demographics such as age and income, Triadex can help you reach out to the audience that best fits the current services you are including in your campaign.
For example:
Promoting a high-cost procedure designed to improve quality of life? We could target higher-income areas where they would be more likely to be interested and able to afford it.
If you are promoting a free service, such as x-rays with their first visit, this would benefit from a saturation mailing to all residents within your desired area.
Are you a pediatrics dentist? We would select a mailing list based on the presence of children in the home.
Knowing your audience is a very important key to successful marketing.
Looking for New Clients?
Send us your current client address list.  We will remove those addresses from the list going to your desired area.  This will help ensure your mailers will ONLY be going to potential new patients.
Other Direct Mailing Benefits
Using the client list we just talked about, you can send a reminder postcard for 6 month and annual check-ups. This will help ensure your patients remember to maintain their dental routine.
According to the latest US census, about 14% of residents in the United States move every year.  This equates to approx. 40 million households.  Let new arrivals to the area know where you are and what you specialize in.  Our monthly mid-sized 28mil group run lets you introduce yourself to new movers in your neighborhood. By combining your order with others each month, you may only send the number of postcards you need, without the minimum quantity a standalone order requires.
Advertise specials to past, current, and future clients with a saturated mailing sent to all residents within a 5-mile radius of your location. We have several different product options including a variety of sizes, thicknesses, and formats to allow you to personalize your brand and the message you want to send.
For more information about how Triadex can help with your dentist marketing, see our Specialized Industry Marketing Dental page to also find out about digital and re-targeting options. Find out how one of our current dental clients found success. Case Study: Dentist Makes $103,483 in Profit