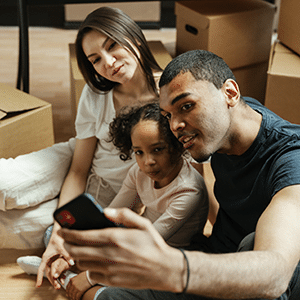 Dental New Mover Digital Ads Campaign
02/14/22
CHALLENGE
A Dental company wanted to expand the marketing they ran targeting new families in their area to include Digital Ads. Triadex created an initial dental new mover digital ad campaign.
SOLUTION
Initially the company decided to go with a trial campaign that did NOT involve all their locations.
RESULTS
4 form fills were received. 1 during the campaign and 3 after the campaign ended. It was noted to the client that limited location participation and 1 month of activity is "too soon" to measure overall success.






Dental procedures have a longer sales cycle, so conversions need to be measured past the 30-day ad delivery campaign.
Since the campaign had already seen 4 form fills in the first 2 months, Triadex Services' Digital Marketing team recommended an expanded approach to promote additional results.
Triadex Recommendations:
Run a monthly campaign over the course of 12 months.
Include all 50 dental locations. NOTE: At $150 per month, per location, that would only be $1,800 per year, per location. How many new patients per location (lifetime value) will it take to recoup the $1,800 that location invested?
Invest in ALL locations running this strategy.
Pool Performance Data across entire campaign to optimize for the benefit of ALL locations


The graph above shows how a multi-location campaign can generate a wide variance in results with the same tactics.
This would work both to help struggling practices, as well as help make the successful practices even better. If the campaign continued, the sky would be the limit