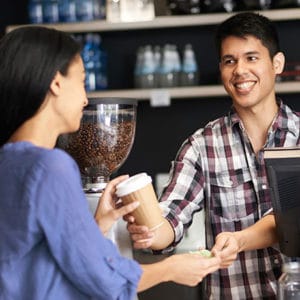 Direct Mail Marketing Works
If done right, direct mail campaigns work.  It is a very efficient way to acquire new customers as well as work as an incentive for current customers. Here are some reasons why these programs are still very effective.
Why Direct Mail Marketing Works
It's Personalized and Targeted:
Utilizing a personalized custom targeted direct mail campaign will engage your customers and prospects while increasing sales at the same time. Triadex will tell you what to send, when to send it, and who to send it to. We have an amazing in-house design team and industry specialists that will make sure your campaigns are successful.
It's Measurable:
Our marketing mailers give you different options to collect your data including physical counting, barcode scanning, and mag stripe swiping.
It's Cost Effective:
Our data proves direct mail campaign's redemption rates and ROI usually surpass all other types of marketing including email marketing.
It's Tangible:
According to the United States Postal Service, most people look forward to and enjoy receiving their mail. "In fact, 98% of consumers bring their mail inside the day it's delivered, and 77% sort through it immediately." This gives you a great opportunity to win their attention and deliver your message.
The process is so easy. All you have to do is give us a call or send us an email and we can build and implement your direct mail campaign. Contact us today to get started!