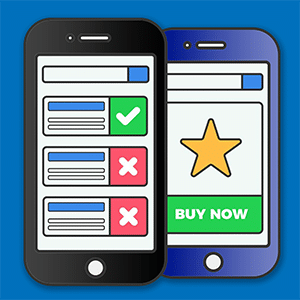 Facebook Advertising
12/13/21
Facebook advertising is a very popular marketing platform that can be incredibly profitable with an effective marketing strategy.
When you create your Facebook profile and engage with the platform, you give Facebook valuable data about yourself that marketers can use to create highly targeted ad campaigns.
What you get with your investment:
Ability to target a specific demographic.
Ensure the most valuable audience will see your ad.
Trackable ad campaigns.
Adjustable settings that allow constant updates.
 A small investment for Facebook ads could earn significant results.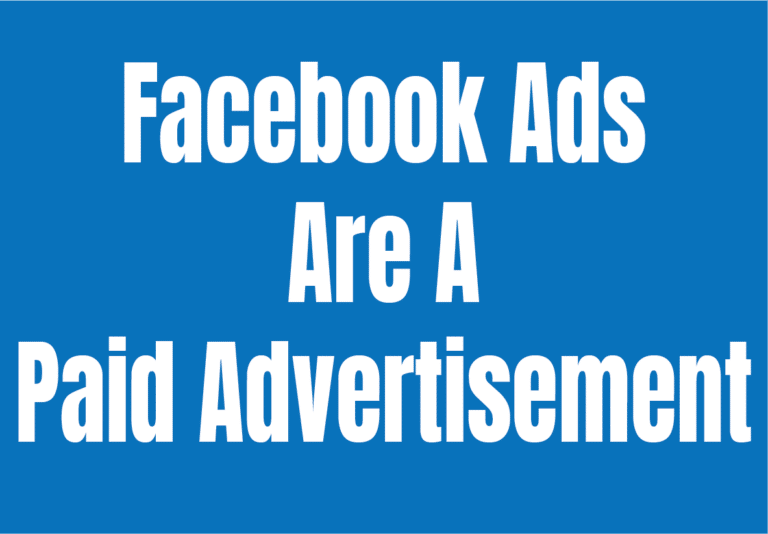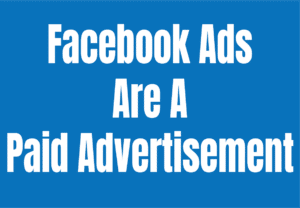 How Does Facebook Advertising Work?
Here's a brief overview of the life cycle of a Facebook ad campaign that can be broken down into three sections:
Creative, Budget, Targeting, and Scheduling

Automatic vs. Manual Bidding

Ad Placement
Creative, Budget, Targeting & Scheduling
Creative: One of the most important aspects of any marketing strategy is ensuring your creatives are enticing. Be sure to include photos or videos and attention-grabbing text.
Budget: When setting your budget there are some items you'll want to consider:
Including your pre-existing audience.
Your current revenue.
The cost of the product or service you're trying to sell.
Target Audience:  Take some time to determine what demographics you want to target.  This will be input into Facebook's Ad Manager. When you let Facebook know the location, age, and interests of your intended audience, Facebook can more accurately display your ads to people that will most likely show interest in your product.
Quick Tip: Avoid over-targeting at the start of your campaign. Once you start getting results, you can refine your parameters based on the data you've collected.
Scheduling: Facebook provides an option in which you can use their scheduling feature to decide when you'd like the site to make your ads visible.  This is an excellent way to maintain consistency in the ad campaign.
Quick Tip: It's best to keep your ads running full-time. Switching them on and off could negatively affect your campaign performance.
Bidding
Due to the increasing number of businesses paying for ads on Facebook, it's difficult for everyone to see ads as often as they'd like. So, bidding ultimately comes into play. You will need to tell Facebook how much you're willing to pay to get the impressions your business needs to generate a sustainable ROI.
Automatic Bidding:   If you're looking for a low-maintenance approach, you can let Facebook's algorithm get you the best bid at the lowest possible cost. It will choose the best times to display your ads, as it will target the times when consumers are most likely to convert. This approach will likely yield the best results, but keep in mind, it means that you won't be giving Facebook a price cap.
Manual Bidding:   If you are working with a tight budget manual bidding might be a better option as you are able to set a price cap. While manual bidding may not always get the best results, it is a fair option for anyone:
On a strict budget but still want to improve their audience
OR
has a niche business in which there may not be a ton of competition.
Ad Placement
Many people recommend that you let the Facebook algorithm determine the best placement for your ads.  Automatic placements allow Facebook to place ads where your audience is most likely to respond.
If you choose to, you may tailor placements to your preferences. When you opt to choose your own placements, you'll receive a checkbox where you can select or de-select many options.
Quick Tip: Always choose to let your ads display on desktops and mobile devices.
Facebook Pixel
Facebook Pixel is a tremendously important tool that's vital to getting the most out of your advertising campaign. This is an analytics tool that will allow you to evaluate the current performance of your ads, as well as what you'll need to tweak or adjust moving forward. Facebook Pixel allows you to see what actions users take on your website that you can credit to your ad campaign.
You can use Facebook Pixel to achieve important actions:
Remarketing to individuals who visited your website.

View your conversions per ad.

Targeting your ideal audience.

Understand how individuals that have seen your ad go on to interact with your website—including bounce rates, purchases, abandoned carts, etc.
When you begin to see conversions, you can create a Lookalike Audience using data from Facebook Pixel.
Facebook will know the type of people that your ads attract and it will use this information to narrow down the number of likely customers.
Determining Ad Effectiveness & Strategy Adjustment
Determine how much of your business's profits you can attribute to your Facebook advertising campaign. Divide the amount you spent on your campaign by the conversion value. This allows you to see if you are meeting your ultimate ROI goals.
If your goals aren't where you'd like to be yet, adjust your current strategy.  Facebook Ads lets you constantly analyze your data and results. This allows you to:
Keep an eye on any weak areas.

Adjust your target audience.
Quick Tip: Whether you are seeing good results or not, it's important to know that areas can always be improved for increased results based on how current ads are performing.
Why Facebook Advertisements?
In today's world, a business shouldn't pass up the opportunity to use social media in its marketing strategy. Over 1.5 billion people log into Facebook daily, making it a top advertising opportunity. Below are a few reasons that you should use Facebook marketing:
Facebook has a great algorithm for accurately targeting a specific market.

Facebook advertising is reasonably priced.

Facebook collects all analytics and results and they are available for you anytime.

Facebook's methods for targeting are extremely effective.

Facebook ads convert 9-10% of the time
Facebook advertising can be an extremely effective addition to your multi-platform marketing strategy. Contact us today to learn how we can help your business to grow.