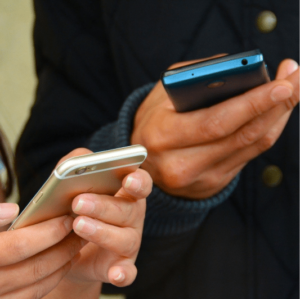 Digital Advertising Continues to Trend Up
03/08/21
If you are living in today's world, there is a pretty good chance your cell phone is always attached to you or you have a computer just a stones-throw away. With the transformation of technology becoming an essential part of our everyday lives, digital advertising has been growing by leaps and bounds.
As the digital ad trend increases, you may be asking yourself, what exactly is digital advertising?
It is essentially the practice of delivering promotional content to users through online channels like:
Email
Search Engines
Social Media
Mobile Apps
Websites
and more…
With everyone becoming attached to electronics it has become a great way for marketers to market in a variety of ways. It seems, even during the unprecedented times of 2020, it has continued to grow at an exponential rate.
Based on some of the latest information from eMarketer research, display advertising is expected to rise by a whopping 18.5% worldwide in 2021! They have even estimated that display ad spending may rise to $26 billion in Western Europe.
As marketers in 2021, you have to be willing to shift, mold, and change your advertising plan at the drop of a hat. This year has taught many of us that keeping our fingers on the pulse is extremely important to know where to shift based on consumer behavior. It has been said that mobile screens are the most likely place for your ads to be seen.
Recent behavior changes in digital ad viewing trends include:
Mobile ads are now being viewed equally on all days of the week, not just the weekends as previous statistics showed.
There has been a decline in the use tablet ads, with a 20% drop in 2019 and an almost 35% decline just in the first six months of 2020.
Design Efficiency is Key
With mobile screens being the most frequent place for ads to be seen, it is no surprise that mobile size banners are the top-performing size as well. Designing these ads can prove to be difficult because of their small size.
There are mobile-specific display ads. These are ads that have been designed for mobile devices in mind. They are specific sizes that tailor to interactions people would have on their mobile devices.
Personalization has proven to be a key tool for better performance in display advertising. The timelier and more relevant the ads are, the higher the proven success rate with its audience.
Another form of personalization can be done through a data feed for display advertising. A data feed has dynamic content. It allows the display ad to showcase a variety of different ad creatives based on different factors – such as geolocation.
Covid-19 has played a big role in the shift of digital advertising. Mobile views skyrocketed in the first six months of 2020 and by June they were a record 58.2% of all ads served to mobile devices. Valassis proved through their research that mobile device usage increased during normal work hours, not from app usage, but from browsing.
Surprisingly, in 2019 only a mere 14% of the total volume of display ads used a data feed. With numbers so low for this advertising option there is great potential for many companies.