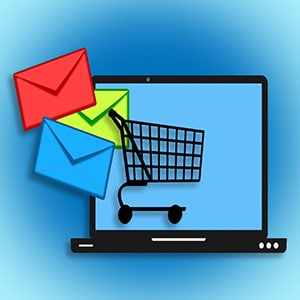 Benefits of Adding Email Marketing to Your Marketing Plan
9/14/20
Digital marketing strategies are being utilized daily by small and large businesses worldwide. Digital marketing strategies primarily having are used to find new customers, build brand awareness, create a lasting relationship with existing consumers, and increasing revenue. Email marketing benefits allow you to achieve the goals you set out to accomplish.  Enhance your digital marketing by attracting and retaining certain customers using personalized messages. These messages would promote your content, brand, and product. Using segments for your contacts and personalization, you can deliver messages that your next potential customer cannot ignore.
Email marketing is an excellent way to increase the number of customers you retain while showcasing your new products and services to those readily able to use such services. According to MarketingSherpa, 91% of adults in the United States enjoy receiving promotional emails from companies they do business with. This allows you to not only stay in touch with current customers but provide personalized offers, that they can't (or won't want to) refuse. According to Campaign Monitor, existing customers are 50% more likely to try new products and spend 31% more than new customers.
Below are just a few email examples to send to your current customers to make sure they are retained, the right way.
Welcome Emails
The first step is to greet your customers, whether they've simply signed up, or placed an order. Welcome Emails provide an opportunity to learn more about your customers, you can use them to ask their shopping preferences. New customers are  great beneficiaries to email marketing campaigns for your business.
Abandoned Cart Emails
According to OptinMonster, 76% of customers abandon their online shopping carts. Showing light-hearted messages, showcasing "Are you sure you want to leave this behind" or "Your cart is about to expire" will allow for simple follow-ups to make the customer aware of their previous shopping views.
Thank You Discounts
Who doesn't love freebies and discounts? If a customer is already loyal to your brand, the offer of discounts will ensure they continue to return.
Happy Birthday Messages
Campaign Monitor states that birthday emails are the best email marketing campaigns to implement as they generate a 342% higher revenue than regular promotional emails, and 481% higher transaction rates.
Almost 40 x's more Effective than Facebook and Twitter Combined
That's right, according to McKinsey & Company email marketing benefits create better results than the most popular social media platforms. The average open rate for a welcome email is 82%, this will allow for you to make the right impression those customers who are still "on the fence". This huge open rate comes from the use of mobile devices and how people interfere with messages sent to their devices. According to Litmus, 54% of all emails were opened on a mobile device.
In 2019 alone, approximately 63% of web page views were on a mobile device as well. This will only increase as technology becomes more a part of our lives daily. Customers enjoy and welcome a good email from the brands they respect and purchase from. The effort that goes into drafting the perfect email does not go unnoticed. Email marketing will bridge the gap that is between you and your customers, so start your email marketing today!