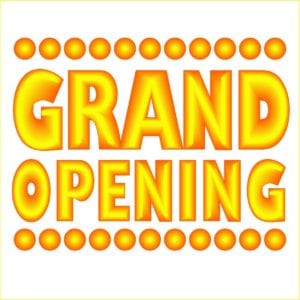 Card Mailer Announces New Restaurant: 6,000 Families Attend Grand Opening
CHALLENGE: A restaurant wanted to promote the grand opening of one of their new stores using effective direct mailers.
SOLUTION: They decided to launch a Triadex Card Mailers restaurant marketing campaign. 50,000 plastic postcards were sent to anyone within four miles of the store. They offered a $10 gift card (no minimum purchase required) and the campaign was live for five weeks.
RESULTS:
With these effective mailers, the campaign produced a 12% redemption rate
They generated over four times the cost of the campaign in sales revenues
Over 6,000 local families physically walked through the front door of the restaurant and experienced their unique menu
Store sales grew significantly after the campaign had ended
Six months later, they called Triadex to send out another 25,000 pieces to the households that didn't respond during the first mailing. This time, they chose to purposely exclude prior-redeemers and only reach new customers