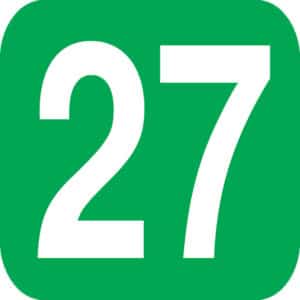 National Restaurant Receives Over 27% Redemption Rate
CHALLENGE: During their fourth mailing with Triadex Card Mailers, a national restaurant chain decided to target one of their newest locations. They hoped to increase the store's sales and traffic.
SOLUTION: The restaurant offered a free $10 gift card. They mailed 10,000 plastic card mailers to customers with a household income of $40k and up.
RESULTS:
Achieved over 27% redemption rates!
Increased the location's sales and traffic.
Saved time by automatically applying the discount to purchases using Triadex Card Mailer's magnetic stripe technology and their existing POS System