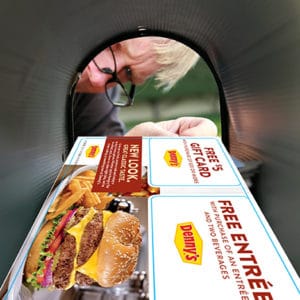 Creating Engaging Direct Mail Pieces
How do you know if you are creating engaging direct mail pieces? What is clear to you might not necessarily be obvious to them. This is a big problem if you are unable to identify who your target audience is. Before any direct mail piece is sent Triadex takes the time to create a target audience for you. We use our 15 years of data and experience to develop custom pieces that are specific to the wants and needs of your potential customers.
For the best results when creating engaging direct mail, you want to be clear and concise. You have just a few seconds to be understood and engage your audience to read more rather than toss your mail piece in the trash. So how can you be sure you are creating the best message?
What is your goal? Do you need to sell more products or get phone calls? Clearly define your goal and how you will track results.
Use customer data: What is their biggest problem? Who are they? What makes them happy? What makes them mad? The more we know about them the better we can create a message to grab their attention.
Pick one main message: You should theme your entire message around one key idea. It needs to be easy to grasp quickly and be relevant to your audience.
Benefit: Get specific on the main benefit. Analyze data about your customers to find which benefit will work best. The benefit sells your product or service, not the features.
Now you are ready to put it all together. Your engaging direct mail piece should be easy to understand, targeted to the right people, and have a clear call to action.
Are you ready to get started?