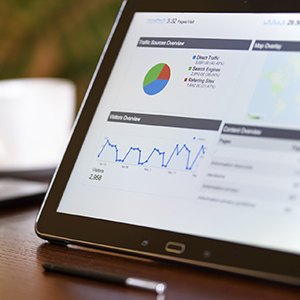 Key Ways to Market Your Business
04/04/22
Whether you are a small or large business, marketing successfully can be the key to staying ahead of the competition.
With most marketing strategies, the ongoing challenges are to:
Make your brand stand out.
Drive traffic to your locations, both physically and online.
Build and keep customer loyalty.
Regularly replace outgoing customers with newcomers to your area.
Fortunately, there are several key ways to market to create a solid strategy that can continue to grow and develop your customer base.
Create a Plan
While this may seem fairly obvious to some, planning ahead often gets overlooked when it comes to marketing.  When that happens, potentially great marketing opportunities can be missed, or never even considered.
A solid marketing plan can assist in helping you coordinate your team, think about what avenues you want to take, and schedule your year to ensure your message is consistently getting out.
Consider the Various Marketing Methods Currently Available
When considering key ways to market your business, there are a number of channels that can work independently, or together as a solid cross platform matrix.
Channel the Power of Direct Mail Marketing
Despite the idea that direct mail has had its day, recent studies are showing it's not done yet. The success of physical direct mail pieces continues to be a great source for effective marketing. Additionally, direct mail is:
Persuasive and leads the customer to act.
Easy to remember.
Appealing to all ages.
A reliable way to get your message across quickly.
A simple way to increase brand awareness.
Take Advantage of Social Media
Social Media is known for its low costs and high impact. It helps that many platforms include a certain level of free features, allowing for extremely economical marketing programs. It's no wonder, then, that 70% of small businesses use Facebook, and 50% use Twitter and Instagram.
When considering using social media in your marketing plan, make sure you take into account the distinctive aspects each one employs.
On Twitter, tweets are limited to the number of characters you can use to convey your message.  You'll want to include links to additional information once you've grabbed a viewer's attention.
Facebook allows longer posts, letting you provide more info for your promotion, etc.
Instagram is designed to allow for more visual marketing.  Let it be a vehicle for new products coming out and other items such as infographics displaying the benefits of your products or services.
LinkedIn is professional.  This is an especially good platform for B2B marketing plans.
Email
Similar to direct mail, email is also still a very cost-effective way to maintain customer loyalty as well as find new customers.
Whether you decide to do it yourself, or employ an affordably priced automation system, you will have the ability to send out marketing messages to thousands of customers.
64% of businesses still use email marketing because they know it's a great low-budget, but highly efficient platform.
Video Marketing with Connected TV
People are continuing to make the switch to online streaming services over traditional TV.  In 2021 alone it's estimated there were 214 million customers of streaming services. These services continue to become the favored way of watching both TV and Movies for all demographics, making Connected TV a beneficial investment
While many of the available streaming services are subscription-based, there a number that are free or offer reduced subscription rates for "less" commercials. These free and reduced subscription options like Crackle, Hulu, and Sling include ads that look just like traditional TV commercials.  Consequently, marketing plans should now budget for Connected TV (CTV) ads along with, or in place of, traditional TV ads.  This update to traditional marketing will take advantage of the many benefits the Connected TV advertising to offer.
Rejuvenate Your Website
Successful marketing means more visitors to your website. Now that you've gotten them there, make sure they want to stay and look around.
If it's been a while since you did any updates or had it checked for items like responsiveness and speed, there is no time like the present.  Even the most interested online shoppers aren't going to stick around long if the page they want to see won't load.
Plus, thanks to the increase in smartphone technology, all businesses should invest in a responsive website. Mobile-friendly sites are crucial since, according to 72% of site visitors, a non-mobile-friendly site is 5 times more likely to be abandoned before they even start to look around.
Reuse and Recycle…Your Content
Truly great content takes time to create. Not to mention money to create it.  Therefore, use great content as much as possible to get the most out of that investment. Ways to reuse great content:
Turn a blog post into an informative graphic that can be posted to social media, included in emails, and added to direct mail.
Use product shots to create a visually stunning direct mail postcard
Gather all the above to in turn put together a highly engaging CTV slide ad.
We Can Help
At Triadex Services, we can provide the means to create turn-key omni-channel marketing plans to get the most out of your budget with as little hassle to you as possible.  Contact us today to learn more about our direct mail, email, digital advertising, and more options.