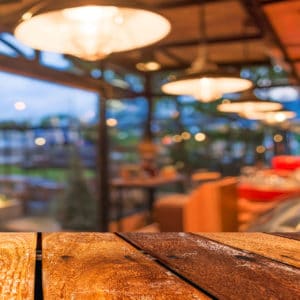 Restaurant Announces Rebranding with Successful Direct Mail Campaign
CHALLENGE: A casual dining restaurant chain decided to re-brand over 50 of their stores (new menus, interior design, seats/booths, etc.).
SOLUTION: The restaurant re-introduced their restaurant to local residents. They targeted customers that lived within 4 miles of the stores, with a household income of at least $60,000, and fell within the age range 24-59. The restaurant chose Triadex Card Mailers over the paper postcards they had used in the past since the redemption rates and ROI were much higher. Instead of focusing on the number of pieces they mailed out, the restaurant's goal was to get people to physically walk through the front door and see the new brand.
RESULTS:
Average redemption rate of 12% throughout all stores included in the campaign.
Triadex mailers significantly enhanced the ROI from their direct mail budget.
Triadex mailers' successful direct mail campaign helped them stand out amongst their competitors and established top-quality branding.
The restaurant's General Managers said they saw many new faces in the restaurant each week and that sales were up from last year!