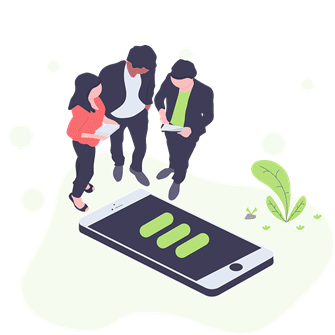 Fast Casual Restaurant Digital Campaign
CHALLENGE
A fast-casual restaurant wanted to run a digital campaign that showed how tracking online revenue for high-volume campaigns can lead to simple, effective, and profitable digital campaign optimization.
WHY TRACK ONLINE REVENUE?
Click-Through-Rate (CTR) ≠ Online Sales:  Data indicates that CTR is not correlated to online sales.
Most People Don't Click the Ad:  Studies show that while most users don't click an ad that does not mean the message was not received. Most who view the ad "catalogue" it for later. The digital ad maintains its effectiveness by keeping the advertiser at the top of the mind of users in their proximity.
SOLUTION
2 Month Campaign
Analysis and Digital Campaign Optimization after first 30 Days of Campaign Data
78 Locations
20,000 Impressions/Location
$150/Location
$11,700 Monthly Investment
RESULTS
Month 1
$19,556   Online Revenue
165.73%  Return on Ad Spend (ROAS)
Month 1 Data Analyzed and Digital Campaign Optimization Updated According to Results
Month 2
$36,663   Online Revenue (an 87.48% Increase)
310.70%  Return on Ad Spend (ROAS) (a 144.97% Increase)