To Redeem Coupon Please Bookmark or Screenshot this Page to Show at Checkout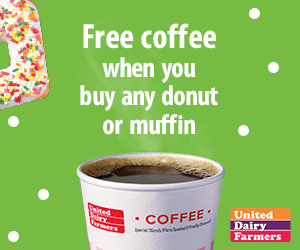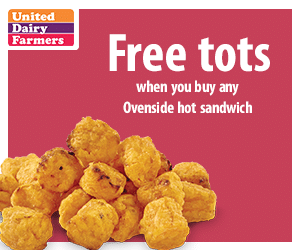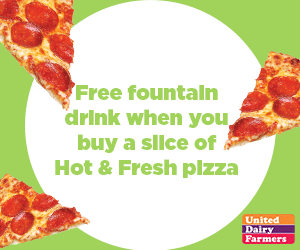 OFFERS ONLY VALID AT NEW HAVEN RD & BEECHMONT AVE LOCATIONS.
10400 New Haven Rd Harrison, OH 45030
513-367-0069
6615 Beechmont Ave Cincinnati, OH 45230
Offer Expires 8/29/21
Offers valid at our 10400 New Haven Rd and 6615 Beechmont Ave locations only. While supplies last. No cash value. One coupon valid per customer. Please present coupon prior to payment. Cannot combined with any existing or previous offers.
Free Coffee with the with purchase of any donut or Muffin-purchase any UDF Bakery donut or muffin and receive any size hot or cold coffee free of charge.
Free Tots with the purchase of any hot sandwich purchased at Ovenside-purchase any hot sandwich from the UDF Ovenside counter and receive an order of tots free of charge.
Free Fountain Drink with the purchase of a Hot& Fresh Slice of Pizza-purchase one Hot & Fresh slice of pizza and receive any size UDF fountain drink free of charge.
Cashier – Please use Coupon Code "18710001" For Free Coffee
Cashier – Please use Coupon Code "18710002" For Free Tots
Cashier – Please use Coupon Code "18710003" For Free Fountain Drink