To Redeem Coupon Please Bookmark or Screenshot this Page to Show at Checkout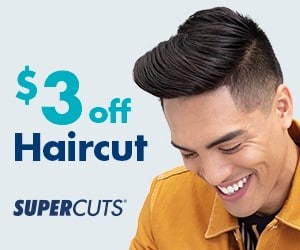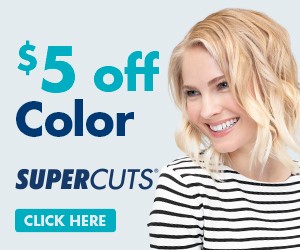 OFFERS ONLY VALID AT BRANCHBURG LOCATION (IN THE SHOP-RITE PLAZA)
3150 ROUTE 22
BRANCHBURG, NJ 08876
Check in Here for Same Day Bookings
Please Call Salon for
Future Bookings at
(908) 231-1818

Offer Expires 9/22/21
$3 off haircut- Regular adult $20, Jr/Sr $17, Coupon valid for the entire family.
$5 off color – Coupon valid for color services $50 & up for the entire family.
Coupon Valid only at participating locations. No cash value. One coupon valid per customer.
Please present coupon prior to payment of service. © 2021 Supercuts Inc.
Cashier – Please Use Coupon Code "DA500" for $3 Off Haircut or "DA700" for $5 Off Color