When you choose to laminate, it's easy and cost-effective to elevate your direct mail pieces with Triadex Services!
We've heard all the concerns and queries:
Is direct mail still effective?
Can I afford this marketing?
What direct mail products are best?
How can I easily (and affordably) elevate my direct mail campaigns?
Will people really pay attention to a laminated postcard?
The fact of the matter is that while your concerns are valid, they're also unnecessary. Direct mail remains one of the most effective marketing solutions available today.
After all, while the average open rate for email marketing is around 21.5%, direct mail can garner as high as 90% and response rates that also double or triple those of email marketing.
Sure, there are still going to be those consumers who just pitch the junk mail without so much as a second look, but curiosity tends to get the best of us when there's something like a brightly colored postcard or new flyer that catches our eye—that's what businesses are capitalizing on and that's why direct mail still works.
Why Using Laminated Direct Mail is a Good Idea
Once you've chosen to go with direct mail, you'll need to think about which types of mailers will be most effective. There are several out there, but we do recommend the laminated postcard mailers because they offer durability and a more engaging solution. If you've been getting mail for any length of time, you've surely seen what the USPS can do to envelopes and flyers with their automated sorting machines. How many times have you gotten catalogs that were ripped or envelopes that are soaked, half-open, and almost unreadable?
The hazards of the mail are real, but plastic postcard mailers resolve that issue. The lamination ensures that bending, tearing, and crumpling doesn't happen and that your mailer arrives intact and remains a durable piece of marketing material long after the delivery has been made. This encourages customers to hang onto the direct mailers for longer than they might with a paper advertisement. Lamination also offers a more substantial feeling at a reasonable cost—this simple upgrade can turn your average postcard mailer into a dynamic tool that people will remember.
And, when you choose to work with Triadex Services for your laminated postcards and other direct mail needs, you can trust that you're getting the best products and service on the market today. Contact us when you're ready to get started read on to learn more about how useful these marketing gems can be.
More Reasons to Use Laminated Direct Mail
When you decide to launch a direct mail campaign, there are several factors that you'll need to consider. However, you won't have to worry about trying to decide if the benefits are worth the investment. There are dozens of perks that come from using laminated postcards and other direct mail campaigns.
Here are some of the highlights:
High Engagement
Postcards and mailers have some of the highest engagement rates of marketing materials across the board. They're eye-catching, as mentioned above, and they get more attention than a letter or envelope mailer. They also get more engagement than email marketing, and to lead into our next point, they do so at a fraction of the cost.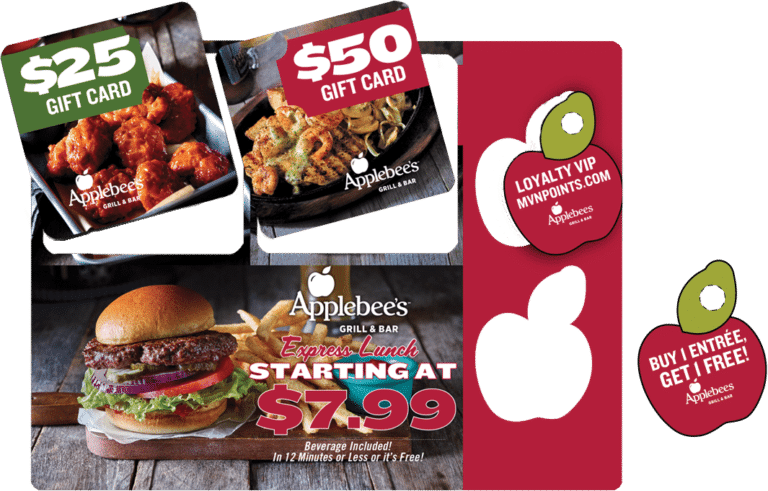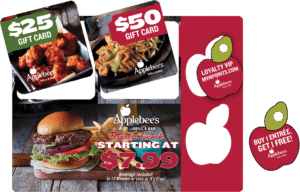 Economy and Cost-Effectiveness
Even when you choose laminated postcards (as opposed to standard paper), you're still getting a marketing product that is economical and cost-effective. For a fraction of what you'd spend on a digital marketing campaign, you can create plenty of direct mail pieces that will get more attention and get your business noticed.
Personalization
Today's consumers want targeted, personalized marketing solutions. Postcards allow you to deliver just that. You can create campaigns for different events or seasons, send mailers for birthday rewards or savings, and even create postcards to promote a new product line or reach an entirely new audience segment. Plus, these days when people are getting less physical mail, that personal delivery often means even more.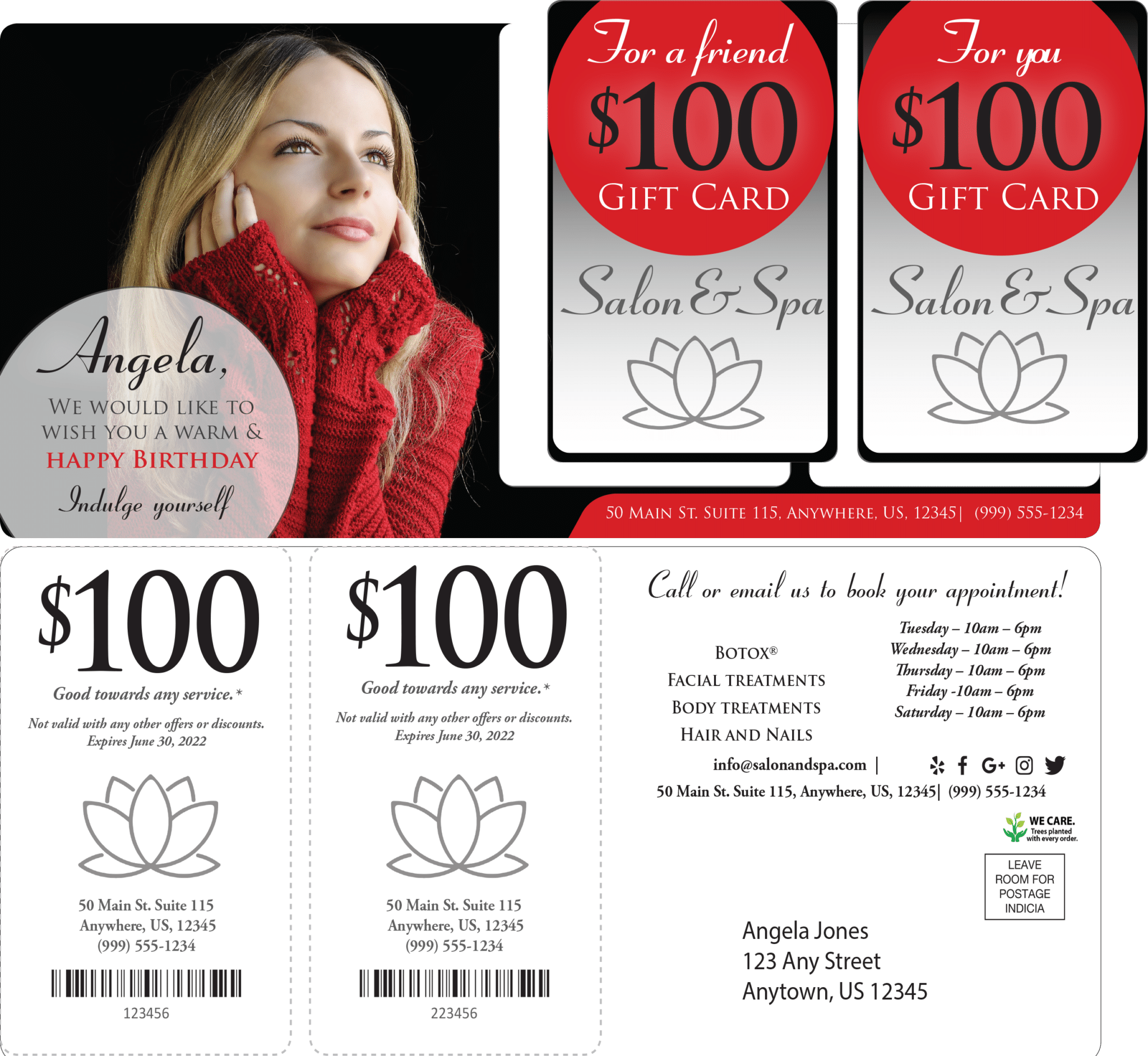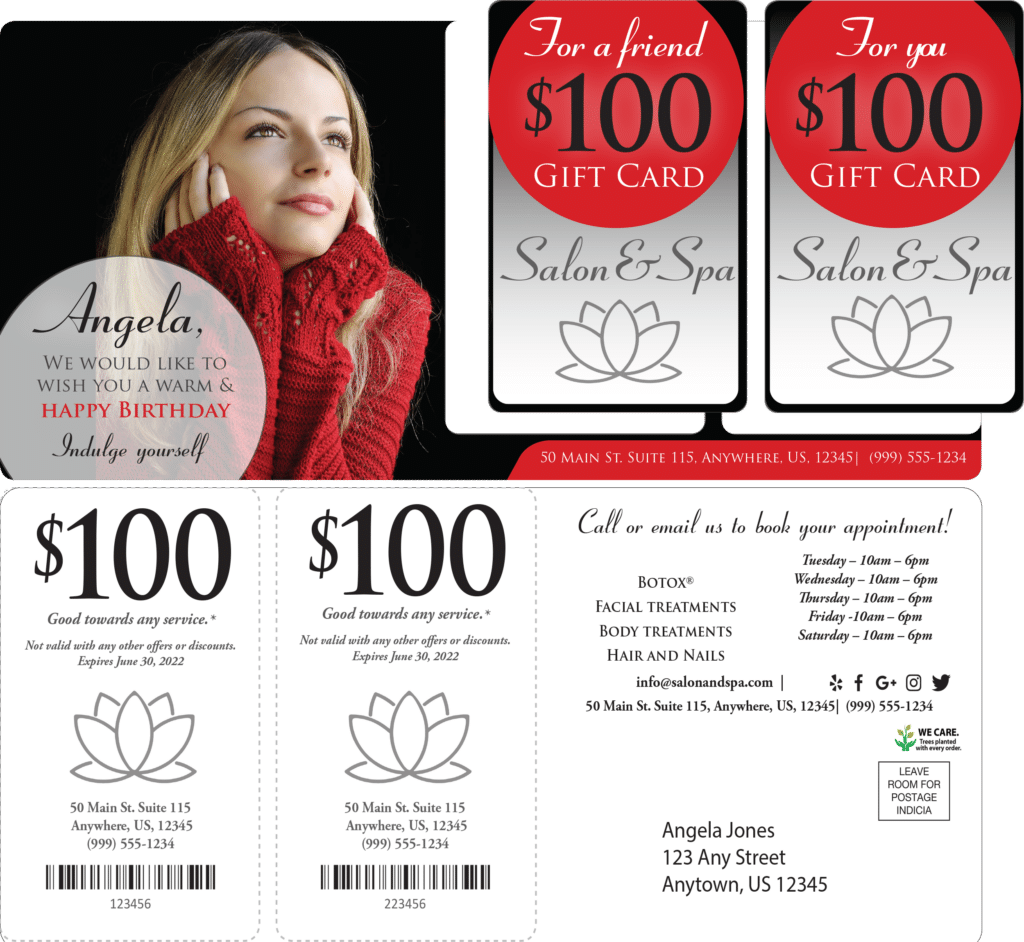 Easy Tracking
Direct mail campaigns offer easy tracking, too. You'll be able to get all the analytics that you want and see how your campaigns are doing in many ways. Some of our customers even put dedicated codes on the mailers so that they know where different customers come from, which can enhance your campaign tracking even further.
Simple Scheduling
Sending out mailers is also easy to schedule. You can find a professional printing service that will help you set up the different campaigns that you have, create the perfect laminated postcards for each, and then create a calendar for sending those postcards. You can set up campaigns well in advance if you'd like, such as getting the spring marketing campaign prepared during January, and then schedule printing and mailing for the date that you desire.
Tangible
While digital marketing is still successful in many places, it lacks the one thing that traditional advertising has: tactile materials. For some consumers, holding a well-designed laminated postcard in their hand will go a lot further than seeing an online special or coupon, even if the online deal is could be better. Give people something to hold and look at, and you're sure to get their attention.
Improves Local Visibility
For SMBs (small & medium businesses) and companies that are new to an area and offer local services, postcard mailers are a great way to meet the neighborhood and let people know that you're in business. A simple postcard can say hello, offer savings for checking out your business, and remind people that they have a new option for whatever products or services you offer. When you're trying to compete in today's highly competitive local market, tools like this can go a long way.
We could spend days talking about the perks of laminated mailers and other direct mail campaigns, but we'd rather just show you.
Direct Mail Stats You Can't Miss
To further help prove the value of these promotional tools, we've taken the time to dig up some statistics and facts that everyone should know. Anyone who is still on the fence about direct mail (or even those who need a lot more convincing) will find that these facts can show them the reality of how successful these campaigns can be. After all, there's a reason that companies are still sending direct mail, which leads us to our first statistic:
$38.5 billion is spent on direct mail marketing by companies around the U.S. each year.
In case the "everyone else is doing it" approach isn't your thing, here are some other statistics that point to a partnership with Triadex Services being your best option:
70% of the consumer market says direct mail is more personal than online marketing.
42% of recipients scan or read their direct mail when it is received.
39% say that they will try a business for the first time because they received a laminated postcard or another piece of direct mail.
54% of consumers want direct mail from companies that they have an interest in.
62% of those who responded to a direct mail campaign ended up making a purchase.
$167 per person is about what U.S. advertisers will spend on direct mail marketing (and it's worth every penny!).
Direct mail is also easier to digest than other marketing methods. People can remember and recall information from laminated postcards or flyers easier than they can from an online marketing email or advertisement. The fact of the matter is that our human brains simply prefer direct mail for its engagement, ability to understand and process the information, and easier options for response.
Hopefully, you're getting the picture as to why you need laminated postcards and other direct mail solutions. Now, let's take a look at all the ways you can put direct mail to work when you partner with Triadex Services.
Ways to Use Laminated Postcard Mailers
The sky is the limit when it comes to marketing. Direct mail is appreciated because of its versatility, and you can really do just about anything that you want with these mailers. Of course, to help spark your creativity, we'll take a look at some of the most popular and unique ways to put laminated postcards to work for your marketing campaigns.
The type of campaign that you set up or the way that you use these postcards will depend on what you are trying to accomplish. What are your goals with this direct mail campaign? Consider that in creating your design and deciding how to use the postcards in the first place. The great thing is that you don't have to choose just one way to use them. You can create several direct mail marketing campaigns with a variety of laminated postcards and other materials, launching a dynamic, personalized strategy that helps your brand grow.
Some of our favorite ways to use laminated postcards include the following:
Coupons and Specials
When you're running a deal, it's always a good idea to get the word out in the best way possible. Perhaps you have spring specials on furniture, or your automotive business wants to help people get tune-ups before summer—mail plastic postcards or laminated mailers that they can bring in like coupons or special offers to get what they need. Laminated mailers are better than newsprint, gloss paper, and even unlaminated card stock because they are more durable, feel more substantial to people, and they tend to be kept longer since they are of higher quality.
Birthday/Anniversary Gifts and Promotions
What better way to personalize marketing than to send people a special flyer or coupon for their birthday or the anniversary of your customer-business relationship? Many companies already do this, but they use traditional postcards, or worse yet, just send a birthday email and hope that it doesn't land in the junk box.
Reusable Cards and Key Tags
If you have a rewards program or even if you just want to keep your business in the mind of your customers, you could use plastic mailers to create cards or key tags that have your business information or details of the rewards program. Take a look at most gas stations and pharmacies around the U.S. these days—those are the cards and key tags we're talking about, and you can use them for just about any business. Sending them in the mail for free makes them even more valuable to your audience.
Seasonal Promotions
If you have a business where seasonal events or promotions occur, laminated mailers can offer a better solution for standout marketing. For example, winter tire specials at a repair shop could be advertised, along with coupons or discounts, and you can ensure they're not damaged because they're laminated and protected from the elements. You can set up campaigns for all kinds of seasonal specials or other periodic promotions that you have to let people know what's new, what's on special, and more.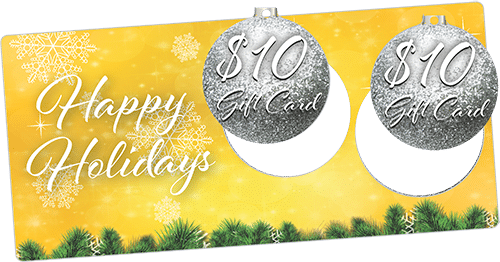 Introducing New Products/Services/Employees
Going back to personalization, this is a great way to stay connected to your audience. Not only can you use laminated postcards to promote new products or services, but you could also use them to highlight new employees or important business changes that your audience should know about. All of this is part of creating a personalized experience and giving people the chance to feel connected to your brand. Plus, when you do it with a laminated product, it's going to be more eye-catching, and make sure that your news gets noticed.
Personalized Maps
This is a great choice for shopping centers, tourist attractions, or even a new local business. You can create a map of your business and the neighborhood you're targeting, and then show people just how easy it is to get to you. Personalized maps are also great for tourist attractions and places like zoos, shopping centers, and more.
This is just a glimpse of all the ways that laminated mailers can be put to use for your business marketing needs. They get a lot of attention, and they garner a great return because they appeal to people's most basic senses: touch and sight. In a day and age where people are getting less mail, it's easier to stand out. Yet, you can't bank on getting results unless you have the right products and strategy in mind.
Whether you're ready with a plan of your own or you're just getting into laminated postcards and direct mail, the team at Triadex Services can help you decide what's going to be best for your needs. With more than 20 years of experience in direct mail marketing, we've got you covered for all your printed mailing needs.
Choose Triadex Services for All Your Direct Mail Marketing Needs
We've said it before, and we'll say it again: direct mail marketing works. Until there comes a time in the digital space where there is a product that is as simple and captivating as a piece of well-designed mail, laminated postcards will be a must for your marketing list. The good news is that you don't have to do it alone because the team at Triadex Services is ready to walk you through the process every step of the way.
When you choose Triadex Services, you are choosing:
Quality
Selection
Satisfaction guaranteed
Expertise
Eco-friendly printing solutions
And so much more!
Speaking of eco-friendly, did we mention we plant a tree with every order placed? That's right—we know what kind of impact direct mail can have on the environment, and we want to help curb that where we can. That's why we do our best to deliver eco-friendly solutions for direct mail printing, including laminated postcards and other mailers.
For whatever your direct mail marketing needs may be, contact Triadex Services. We can take care of all our marketing campaigns and deliver a total direct mail solutions strategy that ensures you never miss an opportunity. Plus, we'll work closely with your marketing team and designers to ensure that your materials meet your needs in terms of branding and quality, as well as the overall design.
Get back to basics with direct marketing and laminated postcards and get more attention than you might have expected. Whether you've already got a plan and a printed mailer design or you're just curious about what you can do in this arena, we're ready and waiting to help in any way that we can. Please don't hesitate to explore our website, check out our testimonials from other clients, and get started on your direct mail projects whenever you're ready.
For better marketing and visibility, direct mail is the way to go, and Triadex Services is the team to have with you along the way. Contact us today!