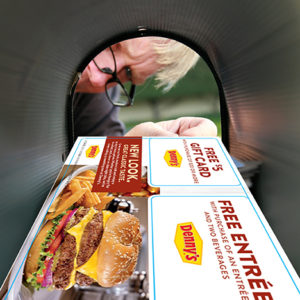 Triadex Services' Plastic Postcard Printing will significantly increase your sales and brand awareness.
Our products are superior to traditional direct mail. As budgets are stretched, Marketing Professionals employ the lowest Cost-Per-Lead and highest Return-On-Investment (ROI) to gain new customers and market share. We successfully manage thousands of marketing programs and tens of millions of postcards across multiple industries every year.
Features and Benefits of Plastic Postcards:
Save Money with Rock-Bottom Postage Discounts.
Save Time with our In-House Postcard Design Team.
Grow Your Business by Targeting Every Local Mailbox.
Deliver Focused Offers That Target Audience by Age, Income, or Household Size.
Lower Your Cost Per Piece While Generating a Higher ROI.
Fast & Easy Turnkey Solution.
Nothing works better than a postcard campaign created by experts who love helping our clients grow! In some cases, our postcard marketing redemption rates have reached up to 71%!
Remarkable Redemption Rates
Many of our clients are enjoying unbelievable redemption rates courtesy of our plastic postcard direct mailers. Documented redemption rates range anywhere from 7% to 71%! The profit potential for you is significant and can dramatically improve your company's ROI.
According to First Data Research, seventy-six percent (76%) of consumers are interested in purchasing or trying a new product based on receiving a gift card in the mail. Our plastic postcards stand out in any direct mail piece and are quickly removed by the consumer. The wallet size, credit card thickness, personal information and high-quality graphics make it immediately noticeable and a great attention getter. Once in their wallet or purse, your brand stands out like a hand-held billboard and is a constant reminder of your company and offer.
Triadex Plastic Card Printing, also known as "pop-out gift cards" or "pop out plastic postcards", stand out. National retailers and restaurants have seen redemption rates soar when a discount gift card is used as part of a direct mail piece. The key to any direct mail program is to get your prospect's attention and have the person act on your offer. Plastic postcard marketing will do just that.
Standard Plastic Postcard Mailer
Our Standard Plastic Card Mailer is ideal for any merchant who wants to provide a specific message and call-to-action to new prospects and do so at an extremely cost-effective price point.
Over-sized Postcards
Draw even more attention to your brand and special offers. Our mid-size and jumbo plastic postcards are larger than our standard postcards and offer even more real estate for you to position your brand and "tell your story" to a set of potential new customers.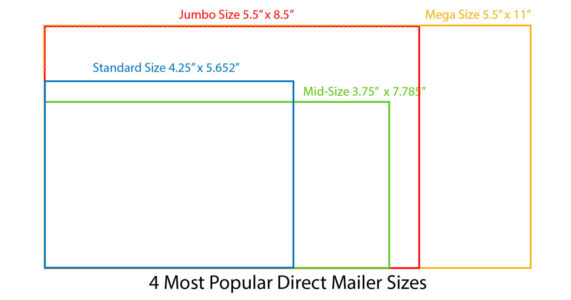 Circular Laminated Insert Cards - CLIC
Triadex Services offers the first ever plastic card insert approved for circulars across the U.S. including Valassis, RedPlum and every newspaper nationwide.
Some of the benefits include:
High visibility
Long shelf-life
Tactile difference
High perceived value
Gift card marketing
Letter rate USPS option
This unique piece has achieved 10-20% Redemption Rates for thousands of restaurant clients.
Environmentally Friendly Products
Rest assured, at Triadex Services, we take pride in making environmentally-sound choices without any compromise in our product's durability, image, and effectiveness.
Using our environmentally-friendly option, your card mailer can be made with a Teslin substrate from PPG Industries, Inc. Production is in compliance with corporate guidelines to minimize waste and qualify for environmental compliance. Each postcard qualifies as:
Forest-friendly
Ozone Friendly
Recyclable
Safe for Disposal
Non-toxic
More info on Teslin substrate is available at Triadex Cares.