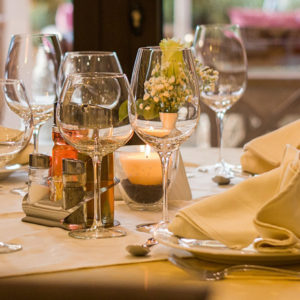 Want to get big savings on your next plastic postcard order? With Triadex Services' franchise business marketing with our plastic postcard mailing, you can do just that.
Triadex Services uses patented technology to offer franchises frequent "group buying marketing promotions."  We work with hundreds of franchise systems all over the country, providing a proven turnkey franchise business marketing solution. We can work with Corporate to facilitate the group-buy for many stores or work directly with each individual franchise owner. We have harnessed the power of social buying technology. As more direct mail postcards are purchased for franchise business marketing, the price goes down for you and everyone else! Read our case studies to learn how several franchises saved 20% by grouping their Franchise marketing orders.
"I definitely would recommend other restaurant owners to try Triadex Gift Card Mailing Campaign. Not only is it quick and easy to set up but I saw an 18% redemption rate as well as a 24% increase in my customer count."
-Restaurant Franchise Owner
Increase Your Customer Base with Franchise Business Marketing
With Triadex Services' franchise business marketing, the entire group gets a fantastic deal, creating a true "win-win" for everyone. Since we already print & mail for hundreds of franchise chains, chances are we may already be working with location(s) in your franchise system. For more information on the benefits of direct mail, check our post Direct Mail is an Effective Business Tool then contact us today to quickly find out how we can help your franchise.
Case Studies:
Franchises Save 20% by Grouping Card Mailer Orders
National Franchise Pizza Chain Saves Time & Money by Partnering with Triadex Services